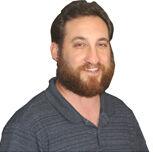 The pine trees that tower above the Sinclair Elementary School campus provide oxygen, shade and scenery for the surrounding community. They help provide protection from flooding, too, because the mature trees' root systems help soak up water after heavy rains.
At the same time, those who run the beloved Timbergrove Manor school have to provide an education for the children in the neighborhood, along with a safe and secure place for them to learn. And because kids have flooded Sinclair's classrooms in recent years, forcing some zoned students to transfer to other Houston ISD schools because of overcrowding, the district must provide more classroom space.
That means the community must part ways with some of those beloved trees to make room for more school buildings, as much as it doesn't want to and as much as some of its stakeholders are trying to keep that from happening. It's the best option at this point in time, based on the existing circumstances on campus and at HISD headquarters.
Many Timbergrove residents have expressed opposition to a plan that was proposed and approved by the HISD Board of Education in December 2019 but did not register on the neighborhood's collective radar until recently. HISD wants to cut down 23 mature trees, most of which are clustered on the north end of the Sinclair property at 6410 Grovewood Ln., to make way for two new auxiliary buildings that will house eight classrooms apiece at a projected cost of more than $3 million.
Concerned parents and other citizens have organized and mobilized in recent weeks, calling a virtual town hall meeting with Sinclair principal Lee Mashburn and persuading the school and HISD to pause the plan for a period of two weeks, beginning Jan. 19. And their reasons for doing so are understandable.
Small, detached school buildings that look more like mobile homes are unsightly in an affluent neighborhood like Timbergrove – especially compared to tall pines – and those trees come with benefits from an environmental and aesthetic standpoint. Spending that much money to temporarily fix an overcrowding problem that isn't going away also seems like a waste of resources.
But what other options are there between now and the start of the next school year, when Sinclair likely won't have enough existing classroom space for the 600 or so kids whose families want them to go there? HISD is a huge district with lots of bureaucracy and no existing bond for new campuses, so it can't build a new school in a matter of one year, let alone a few months. And even though the Sinclair campus is plenty spacious, putting auxiliary buildings in an area without as many trees would impact the school's well-used recreational amenities such as a soccer field, baseball field and Spark Park.
Would some families in the neighborhood be willing to send their kids to another HISD campus with more empty seats but less proximity to home, established friends and well-liked teachers? Not likely.
And let's look at the big picture here. While almost no one likes the idea of chopping down trees, we need to acknowledge that Houston – and its neighborhoods like Timbergrove – were created by cutting through a forest. If we're so worried about losing a few trees, let's tear some buildings down and plant new trees.
Speaking of planting trees, while surveying the Sinclair campus earlier this week, I couldn't help but notice a cluster of recently planted saplings mixed in with some mature pines on the southwest corner of the property. So more canopy is coming, and more than 200 trees will remain on school grounds even if HISD proceeds with its plan to eliminate 23 of them.
Guess what else will remain part of the landscape at Sinclair? A cluster of temporary school buildings that have sat behind the main campus for decades. They include a total of 10 classrooms that can accommodate more than 200 students.
So the proposed plan wouldn't drastically change the character of the campus. It would merely augment what's already there.
With all that said, some community members have raised valid points about the lack of forward thinking and long-term planning as it pertains to this situation. There are better solutions to the overcrowding problem on some of HISD's campuses in the area, and there are much better uses of $3 million. 
Another issue that irked community members was their lack of inclusion in the planning process. Sure, those invested in Sinclair could have paid closer attention to school board meetings in late 2019, but school and district leaders also could have made it a point to reach out to impacted families and residents and bring them to the table.
Perhaps that will be the big victory for the neighborhood, even if it loses the fight to save the trees. Timbergrove residents have made it clear they care about their school and community and want to be involved in their progress and development, and I suspect the administrators at Sinclair and HISD will remember that and be more forthcoming and inclusive moving forward.
Communication and the consideration of multiple perspectives is key, and there's been a lot of that going around in recent days and weeks. The tall trees provided the inspiration for an important community-wide conversation, and all they had to do was stand there, look pretty and soak up sunlight.