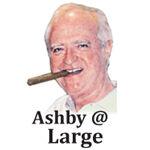 If you are a fan of Longhorn sports (for those who just arrived in Texas, Longhorns are The University of Texas at Austin, known far and wide as simply The University), get your plane tickets, hotel reservations and Google restaurants in Gainesville, Florida, or maybe Athens, Georgia. OK, it's not as convenient as driving to Waco for the afternoon, but that may be the only way you can see out-of-town UT football games. Which brings us today's moan: Both UT and OU have reached out to the Southeastern Conference (SEC) about joining it, which in recent years has dominated college football.
Why? Money, of course. As they sing in "Cabaret," "Money makes the world go 'round." It certainly does in college athletics. The NCAA now makes over $1 billion yearly. The SEC paid its schools $44.6 million last year from television rights fees. The Big 12 paid $38.3 million. Texas A&M leads the nation in athletic budgets with $192.6 million. UT is second at $183.5 million. (Joining the SEC within the next few years could cost each university around $80 million in buyouts.)
In pursuit of more cash, many schools have moved upwards to more lucrative conferences. Arkansas abandoned the Southwest Conference in 1992 for the SEC. Texas A&M exited the Big 12 nine years ago, as did Missouri. (A lot of fans said, "Missouri? Who cares?") When the dust cleared, the Southwest Conference was no more, merging with our neighbors to the north, the Big Eight, into the Big 12, which only has 10 members.
When asked about the rumored UT-OU move, UT said: "Speculation swirls around collegiate athletics. We will not address rumors or speculation." OU said, "The college athletics landscape is shifting constantly. We don't address every anonymous rumor." Translation: "We're moving." So we can see the Longhorns playing such long-time rivals as Vanderbilt and Florida. Parents who want to see their kids fight over a piece of inflated leather need to make plans to travel long distances. Schools have to make extended plans, too. Now, when we say "college athletics" at least in Texas that means football. But what about those students who play tennis, volleyballs and swim? They don't get on chartered planes and have buses waiting. How many class days are the women's basketball teams going to miss? To be fair, the Big 12 now includes West Virginia, for some reason.
All of this comes in the middle of NIL. No, not Nanoimprint Lithography or even Negotiable Instruments Law, as you were no doubt thinking. NIL now stands for Name, Image, Likeness. The U.S. Supreme Court recently unanimously upheld a lower court ruling that the NCAA could not limit education-related benefits -- such as computers, paid internships, tutoring, study-abroad programs and musical instruments -- that colleges can provide student-athletes. The NCAA has changed its rules to allow such benefits. Such broad and vague rules are ripe for scandal. Internships over the summer could pay $1,000 a week. Study-abroad? Three months in Monaco. We can only image when pay for internships and travel expenses are handed out in the locker room. "Frizbee, as the starting quarterback and possible Heisman recipient, here's your check for ten thou." The left guard speaks up. "But I've been blocking for this guy so he can gain 100 yards per game. Where's my check?"
Long-time UH football Coach Bill Yoeman once remarked that if he could just sign all the high school football talent in the Houston area he could field a championship team every year. This brings us to recruiting. Currently A&M has an ace in the hole with Texas kids. "Do you want to play in the SEC, the biggest and baddist conference in the nation with massive TV coverage?" But that monopoly changes when UT joins the club, and the Aggies don't like it. A&M athletic director Ross Bjork said, "We want to be the only SEC program in the state of Texas." He said A&M should "have our own stand-alone identity in our own conference." In other words, "Right now we have a monopoly in recruiting Texas kids for the SEC, and we don't want to lose it." This is the same threat other SEC schools face. Alabama currently has 10 native Texans on the roster. LSU has eight Texans. This reminds us of the alleged confrontation some years ago at a coaches' convention when Michigan State head football coach Duffy Daugherty ran into UCLA head coach Tommy Prothro. Daugherty thoroughly upbraided his colleague for "recruiting in my backyard." Prothro replied that he hadn't even been in Michigan lately, much less recruited there. "Not Michigan!" Daugherty fairly yelled. "Texas!"
I've always resented A&M leaving for the SEC. Now UT, too. First the players: Texas taxpayers have taken these young men from about 8 or 10 years old. We paid for their coaches, stadiums, uniforms and bands. But when they are ready for big time college, they go out of state. Now it seems our entire teams are going to be playing – and making gobs of money for – Kentucky, Alabama and South Carolina. However, we will see UT take on the Texas Aggies in football once again, if the Aggies dare. The teams would again meet annually on the football field for the first time since 2011. They have played 118 times, with the Longhorns over the Aggies 76-37-5. So the Aggies would have to win every game until 2058 to get even.
To make sure that Texas taxpayers get their money's worth, bring back the Southwest Conference as of 1991, that would leave out Arkansas. So the UH Cougars can play Rice in a conference game, SMU against TCU. Southwest Conference schools won 64 national championships, and had more than 350 first-team all-America athletes. We can't forget Phi Slamma Jamma, Sheryl Swoopes, Carl Lewis and Roger Clemens. In football, the SWC produced seven national champions. The Heisman Trophy was won by five SWC stars. Or you can spend the weekend in Knoxville.
Ashby suggests at ashby2@comcast.net