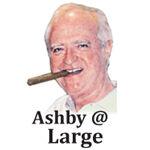 THE LINE – Have you ever stood in a line to get shot? Not shot, as in a bullet, but by a needle? I am standing here awaiting my COVID-19 vaccination, along with a lot of others. Despite all the stories we have heard and the TV pictures we have seen of long lines of desperate people trying to get vaccinated, this time appears to be going well. Not like my other attempts. I first heard that Phase 1A qualifiers would be vaccinated. That group consisted of firefighters, cops and EMS workers, so I donned a hazmat suit and stood in line. I was turned away when they discovered my fire extinguisher was a can of WD-40. Nurses were included, so I got all dressed up in a white apron, Red Cross cap and carried a bedpan. How was I to know nurses don't wear high heels at work? My police uniform was defunded.
Ever since the pandemic vaccinations became available, people have been trying all sorts of ways to game the system, and health authorities have been on the alert to screen out the culprits. I discovered this when I called the Health Department and tried to make an appointment. I tried several (543) times with no luck. Maybe if I set my alarm and called at 3:30 a.m. I could get through. A recording told me to stop bothering them while they were asleep. After a week of trying, finally I got a voice. "Press 1 if you want an appointment and are really important, like an NBA player. Press 2 if you have discovered a cure for COVID-19. Press 3 if none of this makes sense because you only speak Spanish. Press 4 to leave a phone number so we can call you back. If you actually believe that, press 5 because you need professional help." Then I got lucky and talked to a real, live person, but she said I sounded too tall to be Dr. Fauci.
There is also Phase 1B, and each state has its own order. In Texas, Phase 1B is for friends of the governor, friends of friends of the governor and rodeo clowns. It also focuses on people who have a strong and consistent evidence that COVID-19 (or Covid-19) makes them more likely to become very sick or die. I qualified because some day I will die. On investigation, I fell into Phase Z, right behind Guantanamo ISIS assassins. Texas' eventual rollout of the vaccination is a bit checkered. First, Gov. Greg Abbott promised that everyone in the state could get a vaccination immediately. Then it was discovered that Texas had no vaccinations. Eventually the doses arrived – both of them. More came later, but they had to be held in minus-120 degree storage, which excluded most facilities except for the beer closets in college frat houses. I found a supply from the Wuhan, China Pharmaceutical Factory & Bat Cage Cleaning Plant. Not even veterinarians would touch them.
True story: Because minorities were particularly hard-hit by the pandemic, Dallas County officials had a plan in January that would have ensured certain ZIP codes and communities of color received priority. When state health officials found out, they objected and threatened to reduce the number of vaccines it gave the county. Dallas dropped the plan. Way to go, state health officials. The Valley had the same problem of high virus rates. A convoy of trucks carrying vaccines was stopped at Trump's wall, which had inadvertently been built just south of Corpus Christi. The latest plan is for three mega-sites to administer the vaccine at NRG Stadium, where the NFL's Texans play. In Dallas, it will be set up at Fair Park, home to the Texas State Fair. In Arlington, officials will set up a site at AT&T Stadium, home of the Dallas Cowboys. So in the 268,820 square miles of Texas, two of the sites will be within a few miles of each other. Tough luck, El Paso.
By saying I was an "essential worker" – if adopting a highway isn't essential working, what is? – I finally got an appointment to get my first shot. I must say it was easy and painless, except that they kept using the same needle. After receiving my shot, they gave me a 9-page fact sheet in both English and Spanish, including what is the virus, who to sue and side effects: "You may suffer from leg cramps due to standing in line for six hours." And this actual warning: "Please arrive 15 minutes before your designated appointment time. If you arrive before your appointment time, you may be asked to leave and return at your appointed time." Huh? I am supposed to arrive 15 minutes before my designated appointment time, but if I arrive before my designated appointment time, I may be asked to leave. Does that make any sense? Whoever wrote up this fact sheet must be the same person who said 20 million Americans would be vaccinated by New Year's Day – and Mexico would pay for it.
The first shot, heard 'round the room – I scream a lot – had to be followed by a second shot four weeks later. Make that five weeks, maybe six. Rumor has it that there was a shortage of vaccines. I finally got that second dose, and was handed yet another bunch of info, this one only five pages long (both sides.) "Notice of Privacy Practices." It is long and opaque about privacy laws. I think my Health Department has more lawyers than doctors. In any event, I am now safe. I can go to bars and restaurants, tattoo parlors and destruction derbies without getting sick. But I still should stay 6 feet apart from all other humans lest they come down with my vaccination. And I need to wear a mask, although that is hard to do while smoking a cigar. My only other problem is what to do with this pair of high heels.
Ashby is shot at ashby2@comcast.net