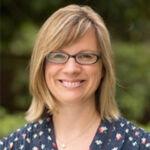 Recently, my husband made the observation that our youngest child had spent a 10th of her life in a pandemic. Not being much of a math person, I had not thought of it that way, but it resonated. We've been at this thing a long time.
I asked my daughter what she thought she would remember most about the past year and she said probably the disruption of her last year in elementary school and first year in middle school. When I ask myself the same question I'm still unsure.
Masks are up there. I don't think I miss physical contact as much as seeing someone's mouth move when they talk. I've gotten over the disappointment of all the missed or cancelled events (both ordinary and milestone) because literally everyone is in the same boat.
Also, there isn't much that surprises me these days. I've said that if a giant chicken came down from the sky and started pecking at us all, I wouldn't be shocked. I almost mean it.
Lately, though, I've been experiencing a sentiment that has been pretty dormant – optimism. Maybe it's the extended daylight and spring weather. Maybe it is the stuff that is actually blossoming in the yard after Snowmageddon. Maybe it is the fact that I've had the first dose of the vaccine and dose No. 2 is coming up.
Whatever it is, I'm feeling hopeful. That doesn't mean I'm pretending that the new virus variants don't exist or that the pandemic is over, because it's not and may not be for a while yet.
But I'm doing what I can to keep me and my family safe. I'm making plans and reservations. I'm dreaming and scheming again about the future, even if it looks different.
It is fun to talk to other people who are, too. For last week's paper, I spoke to Ramon Soriano, the owner of La Calle Tacos who is opening a location of his restaurant on Ella Boulevard after another space pulled out because of COVID.
He will open two restaurants at about the same time because both the plans and the timetable for the original buildout at his Midtown location changed due to the pandemic. Two new restaurants in a handful of months? That's optimism and I love it enough to be the first in line for some Mexico City-style street tacos this fall.
Then there is the housing market. I talked to real estate agents for this week's paper about trends in the area and the consensus is that most homes are moving fast. Real estate agent Eileen Hartman said March will be her busiest month in 25 years.
Realtor Ashley Day said vacation homes are also trending, with those who can afford them.  
"People are flocking to the Galveston, Austin, Florida and Colorado markets," Day said. "Places they can easily drive to but still get away."
Hopeful people buy houses.
Summer day camps and classes are advertising again. There are virtual options available, but unlike last summer, there are just as many in-person choices. I am assuming this is due to demand and a decreasing county positivity rate.
This week also marks the second-to-last grading cycle for Houston ISD and it was another opportunity for students who were virtual to return to in-person learning. In late January, more than 40 percent of HISD students were back in classrooms for learning. Anecdotal evidence from my kids excited to see more new faces back on Monday seems to indicate that the number is trending up.
The governor's ending of the statewide mask order did deter some parents I spoke with, but most said they lean toward sending their kids back for the end of the year. If outdoor graduations are the thing this spring, I am totally on board for that.
It's hard not to be hopeful when the sun is shining, and the vacation feel of summer – even if you don't get the summer off – is approaching.
Recently, I went to the Memorial Park loop to get my steps in and as you might have noticed it is always packed, exercise-before-bathing suit season being the most hope-filled endeavor.
On the trail, I passed the under-construction Land Bridge, part of a $70 million project that also re-introduces native prairie and wetlands to the area. It is a large, extremely optimistic undertaking and seems to me very fitting for the times. When it is complete in late 2022, I wonder what the new normal will be?
A meme that came across my feed the other day also resonated for me right now: "Sometimes when you are in a dark place you think you've been buried, but you've actually been planted." - Christine Caine
Spring has finally sprung. Be glad in it.