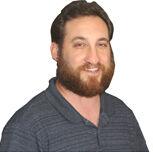 A few days from now, half the country is going to hate the other half.
If Donald Trump is re-elected as president, you're going to hear about how he's a wannabe dictator who profits from sitting in the Oval Office, fans the flames of bigotry and lies about everything from COVID-19 to his tax returns to his scores on the golf course.
And if Joe Biden beats him on Nov. 3, there will be talk about how the former vice president is a senile socialist who wants to dismantle the oil industry and do whatever he can to cover up his and his family's questionable business dealings overseas.
Well, I'm here to tell you it doesn't have to be this way, even if your preferred candidate doesn't win in the ongoing election. There is common ground to be had, mutual understanding to be found and the truth is almost always somewhere in the middle of opposite sides of an argument.
More importantly, don't believe everything you see and read on social media.
Case in point: I spent most of the day Tuesday intending to write a column that called out Joe Danna and his campaign for a disingenuous comment on Twitter that was directed at The Leader and, more specifically, me. I was going to defend the way we do journalism here in Northwest Houston while saying it's both a shame and intellectually dishonest for people seeking elected office to turn their attacks toward the media and claim we have an agenda against them.
I'm still doing that, actually, but my criticism is no longer quite as pointed. Because sticking to my journalistic ideals of being fair, transparent and even-tempered led to a revelation of sorts.
Danna, the Republican candidate for Harris County Sheriff, has deep ties to the area, and his daughter, Monica, works for a prominent commercial real estate firm in the community and has been a reliable, accessible source of information for our newspaper. So, at the risk of catching her off-guard and potentially burning a bridge, I reached out to let her know I took issue with a comment made by her father's campaign and was going to write a column about it, but I didn't want that to affect our interactions regarding her role with Revive Development.
She proceeded to put me in touch with her dad, whose campaign had ignored my interview requests as well as a series of emailed questions I sent before publishing a story last week about Joe Danna's race against Democrat Ed Gonzalez, the incumbent sheriff. My story included a mention of Danna's termination from the Harris County Precinct 1 Constable's Office in 2012, and his campaign's Twitter account responded Monday with the following comment:
"Predictable, biased piece. Apparently it was too much work for the reporter to go to my website and read my extensive statement regarding my wrongful termination. The fact that your multiple requests for interview went unanswered was not by mistake."
This upset me for multiple reasons. For starters, Danna's campaign manager, Amanda Orr, stopped responding to my emails two weeks before I posed any specific questions, and I had never before had any conversations or interactions with Danna or written any stories specifically about him. So how could this report have been predictably biased?
I also gave Danna ample opportunity to address his background and campaign talking points before the story was published, just like I did with Gonzalez, who made himself available and answered all my questions. Why should I treat Danna any differently and rely on information on his campaign website, which is inherently biased because he's running for elected office?
Along those lines, the campaign site makes no mention of Danna's current role in law enforcement as a reserve officer for the Polk County Sheriff's Office northeast of Houston. I did extra work in contacting the folks in Polk County to verify Danna's employment status and even quoted a captain there as saying Danna is a "good guy" who "does a good job." So again, where's the bias?
Having my journalistic integrity questioned by his campaign was ironic because also on Monday, I helped his daughter with another matter of journalistic integrity. Monica reached out to say someone had inquired about a property while claiming to be working for The Leader, and I set the record straight by telling her the person in question wasn't being honest.
As it turns out, the critical tweet sent by Joe Danna's campaign wasn't honest either. In a Tuesday night phone conversation that lasted nearly 45 minutes, he told me the message was written by his campaign manager and not by him, and he didn't personally take issue with the story I had written.
"You handled it very well," he said. "I respect you for that."
I respect Danna for taking the time to talk to me, answer my questions and address my concerns, even if it was a week later than I would have preferred. He apologized for the tweet penned by Orr, who Danna hired to promote him and defend him, and said it was his call to decline my previous interview requests because a years-old experience with The Leader made him think we would not treat him fairly.
For the record, Danna claims his 2012 termination from the constable's office was political retaliation for putting himself on the ballot for Precinct 1 constable while working for the office as a deputy. According to a 2016 report by Houston TV station Fox 26 News, Danna was dismissed for falsifying documents related to serving a court summons.
"I was set up," he said.
Do I believe that? Like I told Danna, I'm going to reserve judgment until I learn more about the matter, like any good journalist would do. In the meantime, it's fair to report the perspectives of both sides, which is what I wanted to do all along.
Keeping with the interest of objectivity, let me make it clear that the purpose of this column is not to say you should vote for Danna or vote for Gonzalez. The point is that no matter who wins, don't rush to judgment about the kind of job they'll do as sheriff for the next four years.
It's also important, especially in today's political climate, for people with a disagreement to explain where they're coming from and listen to what the other side has to say. You might find your dispute was merely a misunderstanding or that you have more common ground than you imagined.
You might also discover there's more to a tweet or a Facebook post than meets the eye. Sometimes it's just people playing politics.