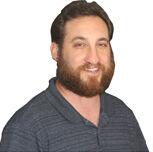 The topic is almost taboo in some circles around Houston, yet it seems to come up often in conversations about neighborhoods, real estate development and how residential interests intersect with those of industry.
I'm talking about the "Z" word and, no, I don't mean Zuvanich.
Its lack of zoning laws has become a claim to fame for Houston, much like the oil and gas business, the rodeo (which has been canceled again this year because of COVID-19) and the Astros. Allowing property owners to build almost whatever they want just about anywhere has contributed to the city's growth and affordability and even its character, which is evident in popular neighborhoods such as the Heights.
Houses and apartments are mixed in with restaurants, bars, shops, fitness centers and all sorts of other businesses, which can make for charming communities that are easy to navigate, not only by vehicle but also by foot and bicycle.
But the absence of comprehensive zoning laws also leads to problems and disputes like you read about on today's front page. Some Heights homeowners with young children are upset about a gas station going up within a few feet of their properties near the intersection of Yale and 26th streets, and there's little they can do to stop the development in part because there is no zoning law to prevent it.
Much the same is true near the intersection of East 11th and Studewood streets, where thousands of community members are petitioning to thwart a seven-story storage facility that is planned for the site of a former theater and church that was built in 1939 and, without hardly any notice to the neighborhood, demolished in December. It's legal for Big Tex Storage to set up shop in the mostly residential area because, again, there is no Houston law that says it cannot.
Issues like these arise all the time in the part of town we serve, and the elected officials who serve the area often remind residents that zoning – or a lack thereof – plays a part.
"As a city with no zoning, we need stronger neighborhood protections," Houston City Council member Abbie Kamin said in a statement about the Big Tex Storage development. "While some areas in the Heights have protections through historical districts, historical landmarks, or lot and setback restrictions, the lack of zoning leads to situations like this."
Perhaps it's time for the fine folks of Houston to consider enacting zoning laws, which can only be implemented through a citywide referendum, per the city charter. There were three such votes in the last century, most recently in the 1990s, but the proposal failed each time.
Would it pass now? Should it pass now? I don't know, and it's a complicated issue that affects all sorts of homeowners, business owners and developers. It also affects the people who cannot afford to own property, because enacting zoning could potentially drive up land prices and, in turn, the price of leasing land.
What I do know is the city already has zoning mechanisms in place, even if city leaders refuse to use the "Z" word while discussing them. Deed restrictions like those in Garden Oaks and Oak Forest could be considered a form of zoning, and so could the Special Minimum Lot Size Area ordinances the city enacts at the request of property owners who want a specific geographic area to favor specific types of land use and structural specifications.
As Kamin mentioned, there also are designated historic districts, nine of which are located in the Greater Heights. Property owners can pool together and petition the city for such a designation, which requires structures in those districts to adhere to design standards that match the character of the district.
Well, guess what? Two Heights homeowners, Paul Luccia and Kathleen Powell, have challenged the legality of the city's Historic Preservation Ordinance, suing the city in a case that is now before the Texas Supreme Court.
They claim the ordinance constitutes zoning and should therefore be deemed illegal because zoning laws violate the city charter. Arguments were made before the state's high court in early January, and a ruling by the court is pending.
So why don't we consider stopping the charade, and refraining from using the "Z" word, and just vote to allow zoning? Then we could talk about the concept more freely and apply it in more cases, such as when a gas station plans to situate itself across the alley from a home with young children.
Of course, there already are lots of situations in the area – and all over Houston – where businesses are next to residences and they get along just fine. They can even complement each other in some cases, and it would not make much sense to mess with such a dynamic.
Existing setups that would violate zoning laws could be grandfathered in so as not to cause too much of a disruption for businesses and the local economy in general. But if parameters are put in place for future construction, it could ease some tensions as the city continues to grow, expand and become more densely populated.
Those are just some observations and suggestions from a local newspaper editor who has seen the benefits of a lack of zoning laws but also sees where they could be put to good use. I won't pretend to have answers to all the questions raised by the issue, but it might be worth it to solicit input from the appropriate stakeholders and take a long, hard look at what zoning laws could do for the city at this stage of its development.
If nothing else, perhaps zoning would make some local residents a little bit happier with where they live.