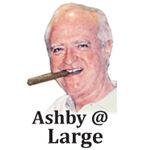 THE MOVING VAN – Yet another big truck has come to disgorge furniture into a house in my neighborhood, but one immigrant probably won't be moving here to Golden Years Glen: Elon Musk, the fourth richest person in the world, currently worth $150 billion, but it's still early in the week. Musk has been living in California, but recently he clashed with public health officials there over measures to slow the spread of the coronavirus, which included shutting down his Tesla factory in Fremont in the San Francisco Bay Area. He called restrictions to stop the spread of the virus "fascist." He reopened the plant, a decision which may have produced a COVID-19 outbreak there. (Musk himself would later get the virus.) So he announced that he is GTT, Gone To Texas. He has already moved his private Musk Foundation to Austin, and his second-in-command, Jared Birchall, who has long been the manager of Musk's family office, purchased a home in Austin in August. Musk's SpaceX has an engine-testing site in McGregor and a rocket-production facility in Boca Chica, on the Gulf Coast near the Mexican border, and Tesla is building an assembly plant in Austin.
There is another, more personal and financial reason to move from California to Texas: money, specifically taxes. Texas doesn't collect income tax or capital gains tax on individuals. California has a personal income tax of 13.3 percent for amounts over $1 million a year – one of the highest in the nation. That presumably includes Musk. There are other advantages to GTT. Our laws keep unions weak. Housing in Texas is much cheaper than in California. Musk could probably purchase a nice home in Austin for not much. I'm told there is a tower on the UT campus that has a great view. Also, a pink-domed structure on Congress Avenue is only used once every other year and even then creates nothing but trouble for the state. He could call himself a Texan. That is in addition to his three citizenships: South Africa, Canada and the U.S.
If he does move next door, there are a few items of interest we should know. Musk was born June 28, 1971, to a Canadian mother and South African father and raised in Pretoria, South Africa. He briefly attended the University of Pretoria then attended a college in Canada then the University of Pennsylvania. In 1995 he started to earn a Ph.D. at Stanford University, but dropped out after two days to pursue a business career, which went nowhere. He is 6-foot-2, married three times, twice to the same woman, and has seven children by them. Musk has become estranged from his father, whom he has described as "a terrible human being… Almost every evil thing you could possibly think of, he has done." So much for a Father's Day present of a brand-new Tesla. Politically, before the election of Donald Trump as President, Musk said, "I feel a bit stronger that he is probably not the right guy. He doesn't seem to have the sort of character that reflects well on the United States." Later Musk accepted an invitation to participate in two councils advising Trump, then resigned in protest over the President's decision to withdraw the United States from the Paris Agreement on climate change.
Musk is apparently a big environmentalist. So a note of advice to our new Texan: Pilgrim, this tree-hugging stand may hinder your life here. You make electric cars, solar panels and solar roof tiles. That will not win you many friends at the Petroleum Club. The strength of Texas car dealers means you can't sell Teslas directly to customers. We don't like gubment telling us whut to do. Like wearing facemasks, or in your case, facemusks. About our gubment, you can't buy a Texas politician, although there are some you can rent by the hour. Our pols will be hitting you up for bribes. We call them "campaign contributions." Our governor, Greg Abbot, and our Lite Guv, Dan Patrick, are about as hopeless as you can get. And don't even bother asking about our attorney general, Ken Paxton, or our Ag Commissioner, Sid Miller — Jesus shot and all that.
While many Texas leaders are hailing Musk's arrival, not everyone back in the Golden State is sorry to see him go. A California columnist, Joe Mathews, wrote a scathing article on Musk's move entitled, "Thank you, Texas, for taking Elon Musk off of California's hands." Mathews accused him of everything from unsafe workers' conditions to big government handouts to just being a rotten neighbor. He warned: "Watch your back, Texas, because Musk will mess with you." That sentiment may just be sour grapes. Texas adds more than 1,000 new residents every single day. Half are newborns. Of more than 653,000 people who left California last year, about 82,000 went to Texas, more than any other state, according to census figures. Or, as The Stanford Review wrote in a nod to the native Texan George Strait, "All of California's Exes Are Moving to Texas."
In 2013, then-Gov. Rick Perry visited California and ran radio ads urging businesses to "flee" the coast. The New York Times recently carried a story about this migration: "Apple is greatly expanding its campus in Austin. In 2018, Apple, which has its headquarters in Cupertino, Calif., announced it would build a $1 billion campus in Austin. The financial services company Charles Schwab announced a move from San Francisco to the Dallas-Fort Worth suburbs last year. Most recently, Hewlett Packard Enterprise, a spinoff of Hewlett-Packard, said this month it would move its headquarters from San Jose, Calif., to Spring, Texas."
So, Elon Musk, it is with mixed emotions that we welcome you to Texas. You may fit in, begin wearing a big Stetson, driving 80 in a school zone, churning out Teslas that don't have a turn signal, vote straight Tea Party, think masks are for wussies and vaccinations cause acne. Yee-Haw!
Ashby is moved at ashby2@comcast.net