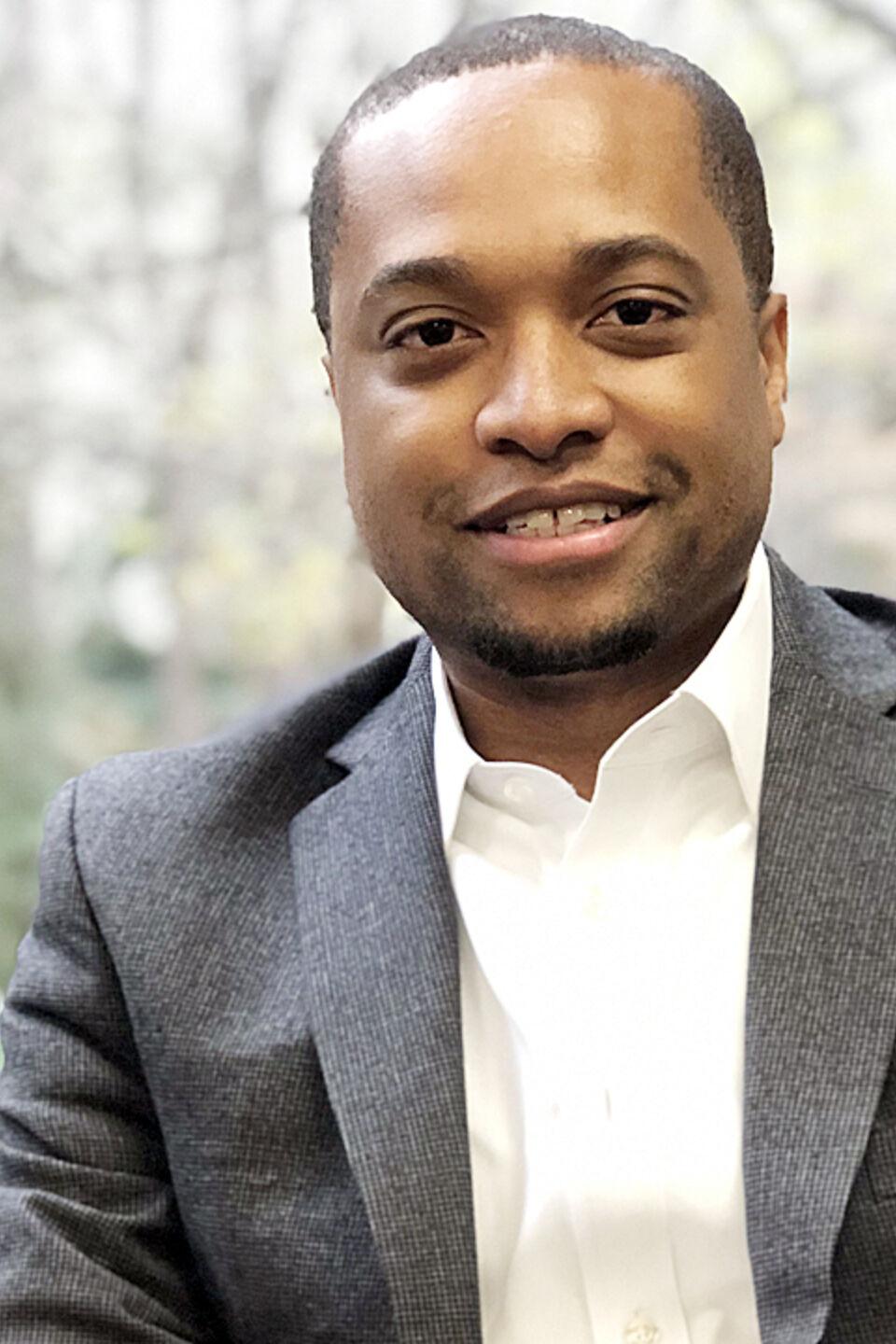 Around 2006, I asked Jonathan McElvy the same questions I had asked every manager or role model early in my journalism career. How can I grow and what should I be doing to advance my career in the newspaper industry?
At that time, he gave me a book titled "The Richest Man Who Ever Lived: King Solomon's Secrets to Success" by Steven K. Scott. The gift was accompanied by a conversation about the importance of being a good person with clear goals, before learning how to advance in a career.
I had received a lot of career advice at the point, but it was the first time any boss said to focus on becoming a better person and doing the right things. If we work hard and try to do the right thing, the career will work itself out.  
That was the beginning of a 15-year mentorship and friendship with Jonathan, and his advice has proven to be true for me. I went from a sports editor at that time, to becoming an editor, publisher and regional advertising director for various media companies, including my most recent time with Hearst. Through those companies and a variety of different roles, I have remained committed to the purpose and power of community newspapers for 17 years now.
That journey started during the summer of 2004 when I informed my editor, Billy Turner, that I was moving back home to work for Houston Community Newspapers. I had just graduated from Dillard University and had enjoyed my chance to cover metro sports for the Times-Picayune in New Orleans during my senior year. I asked Billy what to expect going to a smaller community newspaper and his response was to "be prepared to do everything." I soon learned that meant everything from covering local events, to laying out pages, shooting pictures and speaking about journalism at career day for local schools.
I went from covering the NCAA Final Four to covering the "Teach of the Year" program for the local chamber of commerce as my first community newspaper assignment.
Before long, I grew an appreciation for the role community newspapers play. A well-run community newspaper writes the local stories we cannot find anywhere else, and we have an ongoing dialogue with the communities we serve.
As Jonathan has always preached, it is our job to make sure we are covering the local and relevant issues that impact the daily lives of our readers. Community newspapers must provide the kind of useful information you will not find elsewhere and share the stories about local people who may not get coverage otherwise.
That includes the John Davis story and how the Travis Elementary community raised more than $32,000 to help Mr. Davis and his family cover medical and funeral expenses. The longtime school crossing guard suffered a medical emergency in mid-May and passed away two weeks later.
The same can be said for the story of Laura and Adrian Tracy, who pivoted during the pandemic to launch their Modern Vintage business. After Adrian lost his job, they combined his cocktail mixing skills and Laura's retail, design and marketing experience into a booming business, which hand produces and bottles cocktail mixers.
I have run weekly publications and you will not find a community newspaper that covers small businesses and the stories behind them better than The Leader.
Being relevant to the community also means keeping readers informed about issues and conversations residents should be a part of. Whether it is the recent spike in catalytic converter thefts or the street improvement project at West T.C. Jester and West 18th Street, The Leader works hard to keep our community informed each day.
That should be the mission of every community newspaper and The Leader continues to meet that challenge daily despite the difficult times for the newspaper industry. More than 1,800 newspapers have shut down since 2004 and many others have resorted to more regional coverage that misses the unique stories only a community newspaper can tell. But The Leader has continued to provide hyper-local reporting serving the Heights, Garden Oaks, Oak Forest and other neighborhoods of North Houston.
A 2021 Pew Research Center survey shows that 86 percent of Americans get news on digital devices. Among those digital platforms, the most preferred outlet for news is news websites or apps at 26 percent, followed by search (12 percent) and social media (11 percent). It is no secret how we consume news is quickly changing and The Leader has adjusted like other media outlets to provide news in several ways, including our website, social media channels and our newsletter.
But regardless of how news is consumed, the phrase "content is king" will always be the case in the media. There will always be a need for both trusted and relevant news that tells the stories of our community, and The Leader remains committed to meet that challenge for many years to come.
We currently have a Luv Leader campaign where we have asked readers and local businesses what The Leader means to them. The responses have been overwhelming, but I'd like to share a portion of the response from Martha Mears of BHHS Premier Properties.
"We moved to Oak Forest in 2013 and I was thrilled to discover that we had a neighborhood/area newspaper. As a newcomer to the neighborhood, it allowed me the opportunity to get to know the businesses, the restaurants, the merchants that provided special services and to feel part of our new community…How nice it is in this fast paced, hectic world that we still have a neighborhood paper. I love it."
That really sums up what The Leader stands for and why I feel so honored to be part of this team.
We cannot share them all, but you can find several more testimonies at LuvLeader.com. While you are there, we ask you to donate to support the mission of telling your stories and making our community a better place to live. We only ask for donations once a year and this year is more important than ever before.
Like our leader, we are working hard every day to do the right thing for our readers and the communities we serve.