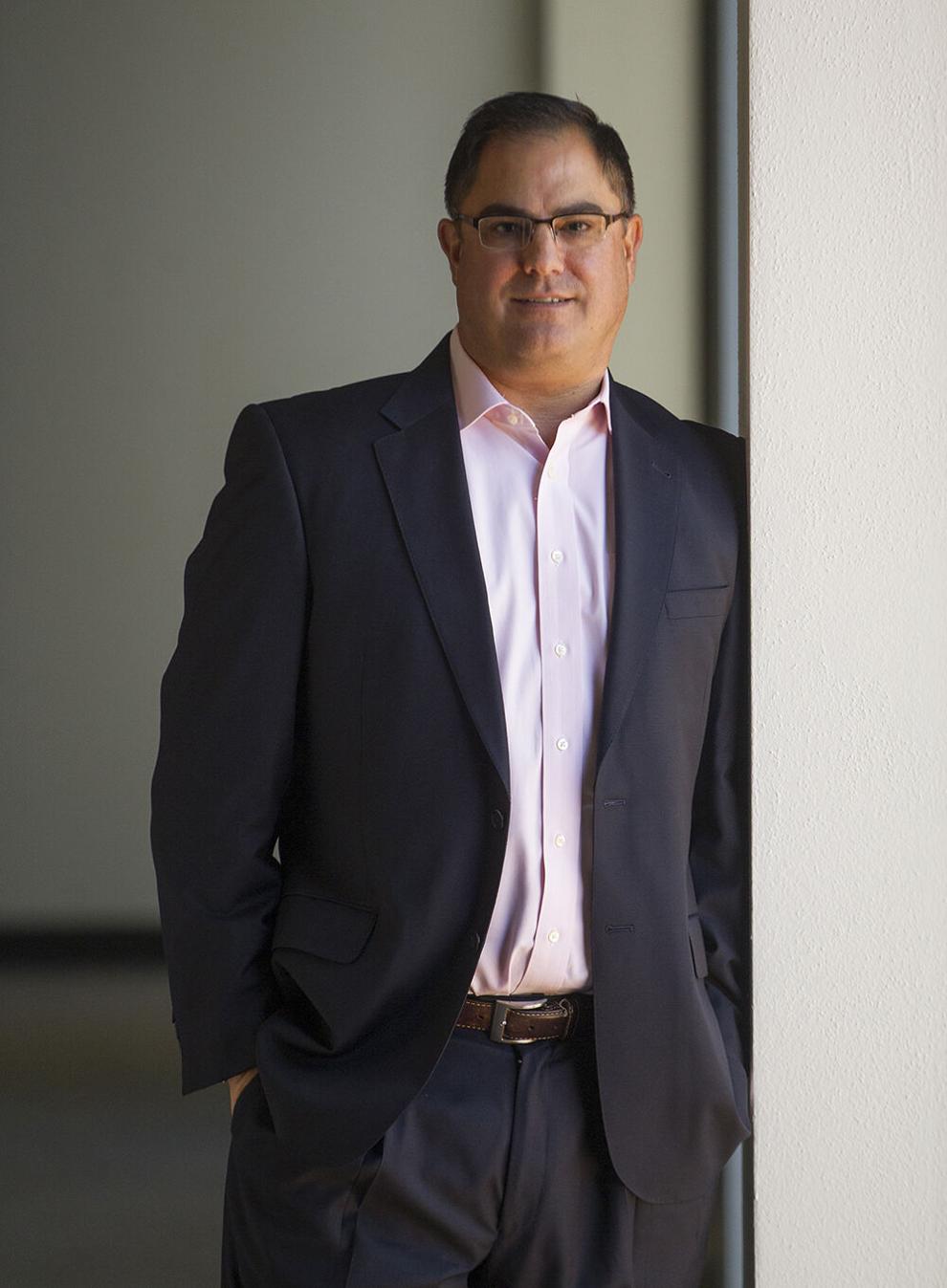 I had absolutely no desire to work at a small newspaper after graduating college with a journalism degree. In fact, with only a month until graduation, and a portfolio stocked with crisp writing, I sent my best clips and impressive résumé to every big city newspaper in America.
From the New York to Los Angeles Times, and every newspaper in between, I assumed it was just a numbers game. With hardly a buck in my wallet, I made a major investment in postage and waited for the phone to ring.
Except it didn't. Not once. No salutary sorrys from the top editors in the land. Just silence.
With a week until graduation, and no meaningful employment on the horizon – a requirement of my parents, who had already spent enough on me the past 18 years – I made my quivering call to every journalism professor at the University of Alabama. Did they know of any open jobs?
The next day, I had interviews scheduled at three weekly newspapers, all within four hours of home. Mom loaned me her blue Cadillac, I grabbed the only suit that fit, and made my way to cities smaller than a Houston neighborhood.
I visited with Joel and Ann Smith and their precious paper in the Bluff City of Eufaula, Ala. I met the meanest adult I'd ever heard speak – an editor in Macon, Ga. – and couldn't get the Cadillac keys out of my pocket fast enough. A gem of an editor named K.A. Turner ran a paper on Lake Martin, and she suggested I board their company's private jet and fly to Natchez, Miss., to consider an opening at their flagship newspaper.
Of course, those also happened to be the days when newspaper chains owned small fleets of jets so managers could whisk from vacation homes to a specific newspaper, where profits inexplicably dropped to a mere 33 percent.
I landed at the first place I stopped – the Eufaula Tribune – and spent a year learning from people who became my surrogate parents. I also learned something about this business of publishing community newspapers. Specifically, there was "gold in them thar hills."
Local journalism, if done right, was a lucrative business. And someone like me, who loved telling stories and digging up interesting facts that bothered politicians, could make a decent living if I could combine my journalism training with just enough business sense to keep the banks happy.
It turns out I was born a generation too late, because around the same time I found my way to a top-level management position at a community newspaper company was also the exact time the Great Recession forever changed the way advertisers viewed their spending in print publications.
All good things come to an end, and it turns out Facebook and Google used their billion-dollar brains to aggregate content that got a billion more people to read their platforms than the people still reading print products.
And anyone who knows anything about marketing knows advertisers don't care where they go, as long as the audience is big enough and, more recently, targeted enough.
Armed with the knowledge that print advertising would continue its decline, I made the only logical decision a kid from Alabama could make and I bought my first print newspaper. What could go wrong?
My Dad, who came along for the futile investment opportunity, asked if I knew what I was doing. I told him I didn't, but I had a plan anyway.
When we bought The Leader in 2012, my plan was to lean heavily on what I knew best: Telling stories. Based on the reactions of readers, we did a bang-up job. We started bothering politicians until they helped fix a crummy road or cleaned up a neighborhood park. We nagged law enforcement until they paid attention to a crime spree two blocks from an elementary school. We begged homeowners to let us spread their misery of permitting woes and subjective ordinances.
My strategy in buying a dying business was to tell stories relevant to the people that got a copy of the newspaper delivered to their driveways. If The Leader could improve the lives of our readers, the revenue would take care of itself.
Miraculously, the idea worked. Local businesses discovered that their customers read The Leader and talked about our stories, and as a result, the advertisers came back to The Leader.
If you're holding today's edition of this newspaper (or can see a digital copy of it online), you may notice that most of our local businesses – all of them impacted by COVID – have moved on from advertising in the pages of The Leader. Our stories are still relevant, but the monopolies of Facebook and Google have finally won.
Because of that, I sent out my annual letter to our readers asking that they please consider supporting us through what amounts to a voluntary subscription.
Hundreds of you answered the call and sent us humbling contributions. In fact, many of the same people have sent those contributions for the past nine years, and I can't thank you enough for the support you've given us dating back to 2012.
There's no real profitability left in local newspapers like The Leader, but as long as our readers can continue to find a way to support us, I'm going to do everything I can to ensure we continue our role of providing filtered, trusted community news to the readers who are generous enough to support us.
This year, we called our voluntary subscription program "luvLeader," a play on the many people who we know still love this newspaper. And for those who I haven't personally thanked for being a part, please accept my gratitude.
If you missed the envelope we sent the first week of June, we're wrapping up this year's program at the end of June. If you'd like to support local news, you can visit www.luvleader.com.
The business of publishing local newspapers changed dramatically in the past year. Our readers who understand the value of trusted news are, and always have been, the reason I've loved this business for almost 25 years.