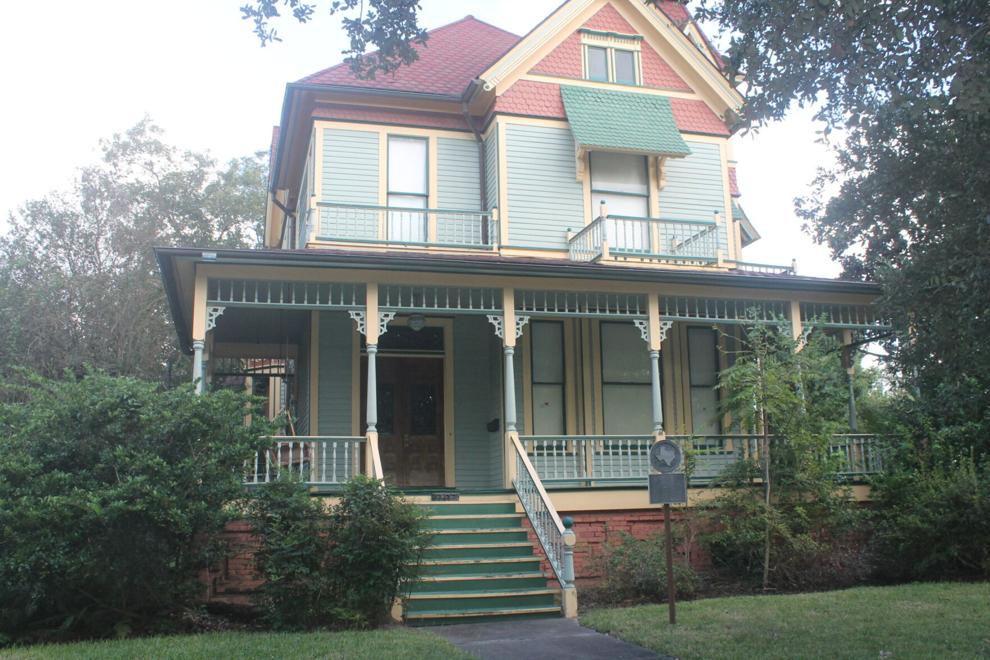 Houston is well-known as a city without zoning laws, which allows real estate developers and property owners to build almost anything they want wherever they want.
But some see zoning mechanisms within the city's existing laws, one of which is being challenged in Texas' highest court by a pair of Heights homeowners. The outcome could have significant ramifications throughout the neighborhood and many others around Houston.
The Texas Supreme Court will hear arguments Jan. 5 regarding a lawsuit filed by Paul Luccia and Kathleen Powell, who have sued the City of Houston over the Historic Preservation Ordinance it first passed in 1995 and amended in 2010. The suit claims the ordinance constitutes zoning and violates the city charter, which stipulates that zoning can only be approved by a citywide referendum.
If Luccia and Powell win their case, the building requirements in the city's ordinance could no longer be enforced in 19 Houston neighborhoods that have been designated as historic. Nine of those subdivisions are in the area covered by The Leader, including Heights East, Heights South, Heights West, Norhill and Woodland Heights.
"If the Supreme Court rules against the city, Houston will go back to having historic districts in name only," Preservation Houston executive director David Bush said. "They could be called historic districts, but there wouldn't be any protections from demolition or guidelines for alterations and new construction."
Luccia and Powell first sued the city over its Historic Preservation Ordinance after it was strengthened with enforcement protocols in 2010. A Harris County court sided with the city in 2017, and a state appellate court did the same in 2019.
Matthew Festa, a professor at the South Texas College of Law Houston who is representing Luccia and Powell pro bono, said the case before the Texas Supreme Court is different in that it argues whether or not the preservation ordinance is de facto zoning and therefore illegal. He said it should be considered zoning because it applies land-use regulations to an area defined by drawing lines on a map.
Festa said the city's Special Minimum Lot Size Area ordinances, in which property owners petition the city to ensure that undeveloped land is used for the same purpose and features similar characteristics within a designated geographical area, also constitutes as zoning.
"They feel that this is an individual rights issue," Festa said of his clients. "The fact this is really zoning without using the 'Z' word completely violates that state law."
Festa said his clients are not against the concept of historic preservation but take issue with the manner in which city leaders at the time enacted the law and created historic districts. Neighborhoods must opt in to the ordinance with approval from at least 67 percent of its homeowners, but Festa said the city "essentially played fast and loose with the rules to draw this historic district" in Heights East, which is where Luccia and Powell reside.
Woodland Heights resident, Houston Planning Commission member and Boulevard Realty owner Bill Baldwin, whose brokerage includes Powell as a real estate agent, said he also supports the idea of historic preservation but agrees with the plaintiffs that the ordinance and how it was enacted is flawed. He also said it constitutes "micro zoning."
Baldwin said the fact only a small percentage of Houston neighborhoods have gone through the process of designating themselves as historic – the ordinance applies to less than 1 percent of city land, according to Bush – suggests the ordinance is not viewed favorably by most Houston residents.
"There are hundreds if not more neighborhoods that qualify," said Baldwin, citing Oak Forest and Lazybrook as examples. "If historic preservation was so well-received, you would have had a lot more people applying for historic designations. What you don't get is neighborhoods applying for historic districts (after 2010), because the process itself is so painful and the rules and regulations are so arbitrary and they change so quickly from year to year and from administration to administration."
Sara Bronin, a Houston native and University of Connecticut law professor who focuses on land use, historic preservation and zoning laws, said the ordinance is beneficial because it allows homeowners to preserve the character of their neighborhoods and in turn protect their property rights and property values. She also said it promotes tourism and small business growth and helps neighborhoods withstand significant fluctuations in the real estate market.
Bronin, who filed an amicus brief with the Texas Supreme Court in support of the city, also said historic preservation laws are different than zoning laws and have historically been treated differently by courts. She said she is not aware of an instance in which a "court has conflated these two areas of law."
She said zoning laws regulate land use within entire municipalities as opposed small areas, whereas historic preservation laws only regulate aesthetics.
"I volunteered to write (the amicus brief), knowing this was on the agenda, because it's an important case," Bronin said. "It certainly is not one that we want the city to lose."