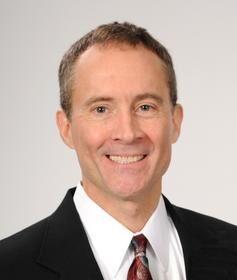 Mike Clark had no real estate background when he jumped from corporate IT work into the world of real estate back in 2007. Debbie Kotzur, on the other hand, worked for a real estate appraiser for years before diving in nearly 30 years ago.
But whatever their paths, the two now combine to form a prime real estate team with RE/MAX Metro serving buyers and sellers in northwest Houston and beyond.
"We feel that (working as a team) is a win-win. The clients get two for the price of one," Kotzur said. "They're never left in the lurch if something comes up, and makes it really nice for them."
Additionally, the two said they can bounce ideas off each other with regards to marketing, pricing or other aspects of a transaction to pass on to their clients – another unique dynamic to the partnership.
"A lot of agents are independent and on their own – as a one-man crew you don't have anyone to cover for you if you're gone," Clark said. "If you are the lone ranger, you don't typically have that without a business partner, so I think that helps our clients as well."
Focusing primarily on Garden Oaks, Oak Forest, the Heights, and other inner loop neighborhoods of north Houston, the pair has worked together with RE/MAX Metro for about eight years. Kotzur is a native Houstonian and has lived in Garden Oaks and Oak Forest, while Clark has lived in Shepherd Park Plaza/Timbergrove for more than 30 years. Kotzur is also a graduate of St. Pius X High School.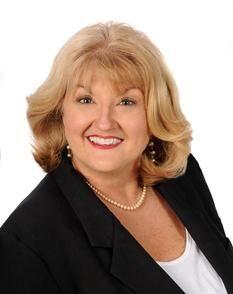 Clark believes the inherent knowledge of the inner loop neighborhoods as they have evolved helps them find their clients a forever home or the right buyer, because they have an up close and personal perspective on whatever the clients are looking for on a personal level.
"Living here helps you learn the ins and outs of the neighborhoods down to the street level and what's a good fit for your client," he said.
The main priority, they said, is to keep the lines of communication open at all times and always work hard for every client and their individual needs. They want a personal relationship with their clients – though the means of connection have been much different amidst the COVID-19 pandemic.
"It's definitely different when you're showing a property. You're opening up the doors and standing in a corner to let them look around. You don't get as close as you used to," Kotzur said. "They come in, and I just stand out of their way. You're trying to be close to the folks, but you can't be (physically) close to them."
There has also been more virtual connection via Zoom teleconferencing and other means by which to connect with clients and find a perfect fit, making things a little different. But one thing has not changed – they're still out trying to make things work, and do their best work on behalf of every client.
"My favorite part is helping people find their dream home," Clark said.
Whatever the need, whether it's buying or selling, the pair believes they bring every aspect to the table, even in a pandemic. In-person, virtually, or over the phone – they're always there for their clients. Both know the transaction can be a difficult minefield for those unfamiliar with it, especially in the current environment, and that's where they come in – to take away as much stress as possible from the process.
"It's their biggest investment, so they need to be able to find a place that makes them happy and comfortable," Clark said. "Then when people are ready for the next stage of their life, it's really nice to help them sell their home and then find a new one. That's the most exciting part of it, helping people reach their goals."
Kotzur echoed the sentiment.
"When you're with a buyer and you see the lightbulb come on – that, to me, is just so incredibly cool. Sellers do the same thing. The emotions when that happens are just over the top, and I just think it's wonderful," she said. "To me, it's really not a job at all – it's fun being in real estate, and I've always been glad I got into it.…I love helping people find their dream home or sale and moving on with their life."
To buy or sell a home with the Clark/Kotzur RE/MAX team, email info@clarkkotzurteam.com.
This article is part of The Leader Experts series, where companies pay for editorial content on topics important to the community. If you'd like to be a Leader Expert, contact us at 713-686-8494.