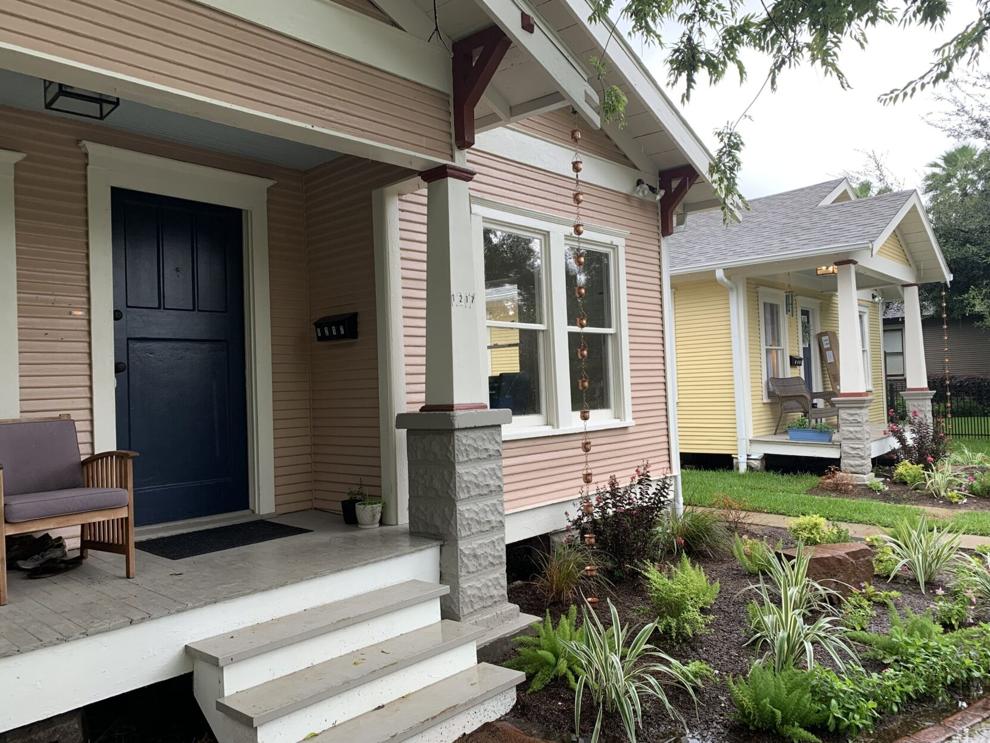 If you took a drive down Tulane Street in the Heights, you might not be able to tell which two houses were added to the National Register of Historic Places earlier this month.
The neighboring homes are not at all big, measuring only 1,317 square feet between them, and there are few signs they are historically significant. The 98-year-old bungalows have vintage front porches and features but also fresh coats of paint and a paved driveway between them.
According to property owner Neal Dikeman, though, the homes at 1217 and 1219 Tulane St. became the first Heights houses added to the national register in 15 years.
"They may not be grand in scale, but they're grand in terms of history and the makeup of the neighborhood," said Minnette Boesel, chair of the Houston Archeological and Historical Commission.
Indeed, Dikeman's pair of rental properties already were part of a historic district designated by the City of Houston. The local real estate investor and his wife, Karen, who own Old Growth Ventures, applied to the Texas Historical Commission and National Park Service to have the homes added to the National Register of Historic Places.
Neal Dikeman said they are among the smallest homes on the register, and they are among a group of less than 30 structures across Texas that have been added to the register this year.
Dikeman has described the process as tedious, but there is payoff. Having the rental homes designated as historic allows him to capitalize on tax incentives at the municipal, state and federal levels that ultimately could help him recover half of what he spent to renovate the property since purchasing it in 2017.
He said there generally isn't much incentive for resident homeowners to have their houses added to the national register, so going through the process with larger, commercial buildings is more common. David Bush, the executive director of Preservation Houston, said most of the Heights homes on the national register were added in the mid-1980s.
"The Heights is our best historic area and has the most historical character, but for (multiple) reasons, these are the first added in a while," Dikeman said.
According to the application form submitted to the National Park Service, the homes on Tulane were built by Cora Canfield in 1922. She had purchased the property from Heights founder O.M. Carter for a total of $750 and had the adjacent Craftsman bungalow homes constructed for a total of $3,750, initially leasing out the four-room home at 1217 Tulane.
The two-house property now is valued at $616,535, according to the Harris County Appraisal District.
"I do like for folks to understand," Dikeman said, "if these houses are worthy of marking (historic), the one you're living in might be as well."