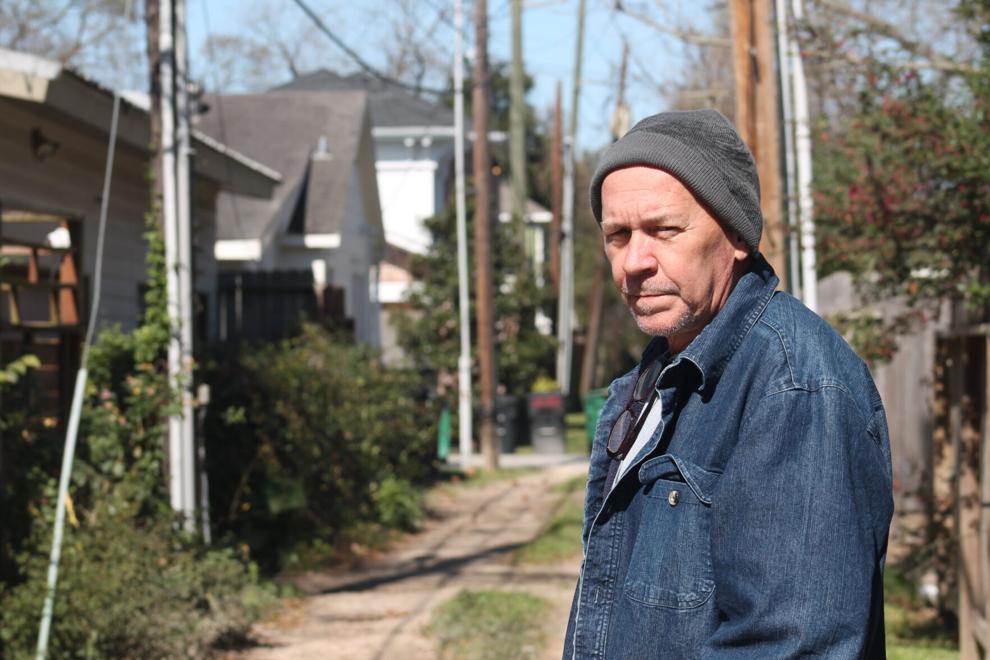 Editor's note: This is Part I of a series about alleys in the Heights. Part II is about ownership of alleyways in the neighborhood and how that affects residential and commercial property owners as well as the City of Houston.
Garage apartments are scattered throughout the Heights, where Mike Shelton has been building them for more than 20 years.
The neighborhood resident and owner of Harvard Heights Construction, a company that specializes in garages and garage apartments, said most of his local projects require vehicular access to alleyways, which are common in the Heights but not in the rest of Houston. Shelton said the city had a simple, longstanding process for granting alleyway access, which was tied to the building permits he requested and almost always received over the years.
Shelton said he would send an email to a city employee that included construction plans and photos of the alleyway in question, and in most cases he would receive an affirmative response a few days later.
But in the summer of 2019, Shelton said he stopped getting that permission from the city and instead got requests to do work on the alleyways themselves. He said he was told the drainage infrastructure in the alleys had to be improved before building permits could be issued, and the city also wanted him to update the alleyways' entrances and exits to make them wider and more easily accessible from adjoining streets.
When the message was relayed to clients, who realized such work would increase their project costs by thousands of dollars, Shelton was met with skepticism.
"It's so outrageous that they think I'm lying to them," he said. "So what I do is back them up with an email. I'll find an email from the city, and (the clients will) call me back and say, 'I'm sorry. You're right. You're not a liar.' "
Shelton wishes the circumstances were untrue, though, because he said the city's shifting stance on alley access in the Heights impacted nearly 30 potential jobs and cost his business at least $250,000 in lost revenue. He spent months arguing with the city about its policy change and took part in an alley-focused Zoom meeting last month hosted by Houston City Council member Abbie Kamin. Shelton initially signed up to speak about the issue at this week's city council meeting.
Then on Monday, three days after The Leader submitted a series of questions about Heights alleyways to city employees in multiple departments, Shelton said he received a call from Assistant City Engineer Hien Pham, who told him her office would work with him to approve his pending construction projects that would not have a direct impact on nearby alleyways and where alleyway access already exists.
"That's what I wanted," Shelton said, "so I'm happy."
But the issues surrounding alleys in the Heights, such as who is responsible for maintaining them and how they can be used, remain far from resolved. The city does not claim ownership of most alleyways in the neighborhood, which was originally platted as its own municipality in the late 1800s, and has accepted only three Heights alleys as public-use alleyways it is responsible for maintaining.
It also is unclear why then-City Engineer Joe Myers changed the city's stance on alleyway access in August 2019. Myers, who declined to comment when reached by phone Tuesday, wrote the following when announcing a proposed supplement to the city's Infrastructure Design Manual in an Aug. 16, 2019 memo obtained by The Leader:
"Prior alley review and approval practices left it unclear how to handle certain situations and created unnecessary confusion. The Office of the City Engineer has been working with the City Attorney's Office to determine the best course of action. Developing a simple alley access process is required and eliminating any confusion is a better path forward for the time being."
Fifteen months later, new City Engineer HoJin Lim said his office has developed a temporary, case-by-case review process regarding alleyway access while city stakeholders work to come up with a more concrete policy. A Houston Public Works spokesperson said the issue is expected to be addressed by the city council's Transportation, Technology and Infrastructure Committee in the spring.
At-large council member David Robinson, a former Heights resident who chairs the committee, described the alleyway issue as nuanced and complicated. He also said he thinks the city's policy change was spurred by Hurricane Harvey in 2017 and the subsequent desire to mitigate flooding risks.
RELATED: Ownership of Heights alleys may rest with heirs of neighborhood founder
Lim said his department's authority over the alleyways stems from its responsibility to enforce existing ordinances related to stormwater drainage and ensuring that new construction near alleyways does not have a negative impact on other property owners. He said his office also wants to ensure that alleyway approaches from streets are safe.
Lim said that's why property owners and developers are being asked to upgrade the alleys when they seek permits for new construction requiring alleyway access. Lim said those improvements are not required if permit-seekers can prove the alleys are up to code in terms of their approaches from the streets and drainage infrastructure.
"We're only looking at time-of-moment, whenever a resident or developer comes in and says we'd like to use the alleys," Lim said. "We're looking at this from a safety aspect."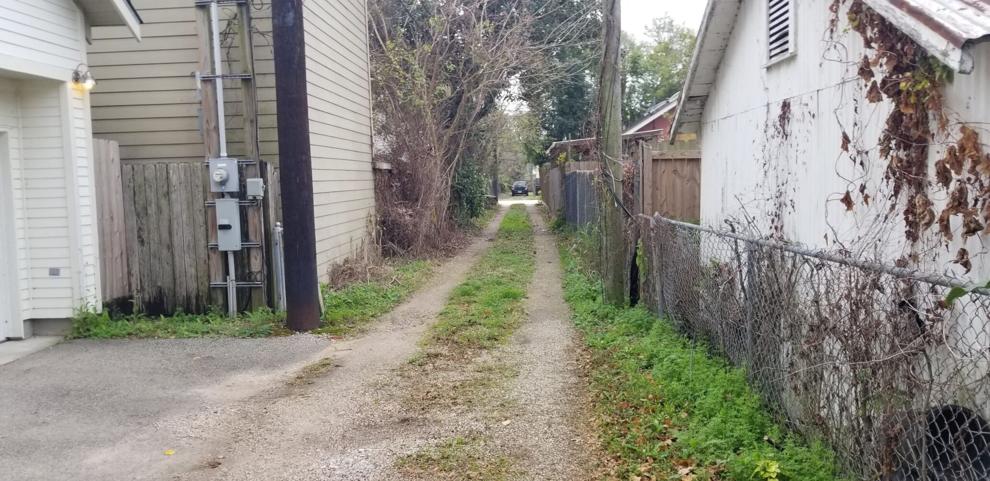 Reasonable requests?
But Shelton said, "None of the existing alleyways are to code," which he and others said makes the city's position unfair and impractical. When asked why the city doesn't take it upon itself to upgrade the alleys in the Heights, Lim said, "That's a good question."
Heights resident Matt Sherrill, who has a dilapidated garage apartment he wants to tear down and rebuild to potentially use as a rental property, said he was told by the city engineer's office earlier this month that he must upgrade the alley's drainage infrastructure from behind his property to the end of the block in order to receive a building permit. But Sherrill said more than 20 other homeowners on the same block already have garage apartments and regularly use the alleyway to access them.
Sherrill also said the city should welcome his construction project, because it would eliminate an eyesore, increase the value of his property and therefore increase the amount of taxes he pays on it.
"All I'm trying to do is try to get a simple project permitted," he said, "and they come up with all these unreasonable and egregious requirements."
Shelton said the city's present stance on alleyways could result in multiple homeowners on the same block paying to have the same architectural and surveying work done at the same time. If a property owner pays to have drainage infrastructure designed for an entire alleyway, and the work is subsequently completed on only a portion of that alleyway, Shelton said the city should keep those plans on file for consistency's sake and to eliminate redundancy and unnecessary costs for property owners.
He also questioned why the city has been hesitant to grant alleyway access for improvements to existing structures on private properties.
"You can't deny access to someone if they already have it," Shelton said.
How to handle encroachments of alleyways in the Heights, most of which the city considers to be private, also is murky. Kamin, who represents the Heights as part of District C, said her office has received "several constituent concerns" related to their use of an alley being blocked by another resident.
"The Office of the City Engineer found this type of issue to be a private matter between property owners, meaning the city would not get involved, unless any public utilities are impacted," Kamin's office said in a statement. "Council Member Kamin is working with city departments to address this holistically, so that District C residents aren't left to fend for themselves when someone else impedes access to an alley."
Kamin's office hosted an Oct. 15 Zoom meeting to discuss the alleyway issue in the Heights. Among those who participated were Robinson, Lim, Houston Public Works Director Carol Haddock, Chris Butler of the Houston Permitting Center, Brian Crimmins from the Mayor's Office of Economic Development and two members of the city's legal team.
A request to interview a city attorney about Heights alleyways was not granted. Emailed questions submitted to city attorneys were not answered by press time.
The Leader submitted an open records request for audio and video of the Oct. 15 Zoom meeting but was told the meeting was not recorded.
Also included in the meeting were representatives from the Houston Heights Association and Greater Heights Super Neighborhood Council. HHA executive director Emily Guyre said she expressed frustration about the alleyway issue, because a series of resident questions submitted to the city in February had gone unanswered.
The list of written questions, provided to The Leader, were related to the city's policy change and the motives behind it, alley ownership and maintenance, access, encroachments and what residents could do to help the city resolve alleyway issues.
"We're still in the same place we were in last summer," Guyre said. "We need rules. There needs to be an expectation where people know the hoops they have to jump through in order to get the permit. There has to be a precedent."