When they found out a gas station was going to be constructed across the alley from their homes in the Heights, Andrea Brashear and Elizabeth Ortiz set out to stop it.
They quickly discovered that would be unlikely, if not impossible, because the developer had already platted the property with the City of Houston and was in the process of obtaining the necessary permits to build a convenience store and install gasoline storage tanks underground. Also, the land at the southwest corner of Yale and 26th streets had previously been used for commercial purposes, and businesses can be situated next to residential properties in a city without comprehensive zoning laws.
The situation still seemed surprising to Brashear and Ortiz, whose garages are less than 15 yards away from the southern fence line of the proposed gas station. They wondered if it was legal for such a business to sprout up so close to their homes, since it has the potential to pose health risks to those in the immediate vicinity, and they wondered if they and their neighbors should have been notified about the development before it was set in motion.
"What we've learned is that health, safety and environment are not part of the permitting process," said Ortiz, who has two young daughters.
Moe Momin, whose family owns the planned gas station and also operates convenience stores at 1535 N. Durham Dr. and 1500 Shepherd Dr., said he did not get pushback from nearby residents regarding those developments. He said the property at Durham and 15th Street was previously residential, and he installed a tall fence behind the property to provide a buffer between homes and his business.
Brashear and Ortiz, whose adjacent homes are surrounded by a mix of residential and commercial properties, are still pushing back against the prospect of having a gas station for a new neighbor. They started an online petition Monday that asks the Houston City Council to stop the development, and as of Wednesday morning it already included nearly 80 signatures.
They're also challenging the framework that allowed the gas station project, which is expected to begin construction next month, to nearly reach the point of no return.
Corey Williams, the policy and research director for local nonprofit Air Alliance Houston, said properties that serve as gas stations are difficult to remediate and generally remain filling stations for generations. He also said gasoline contains harmful chemicals such as benzene, a carcinogen, that can impact people with sustained exposure to it.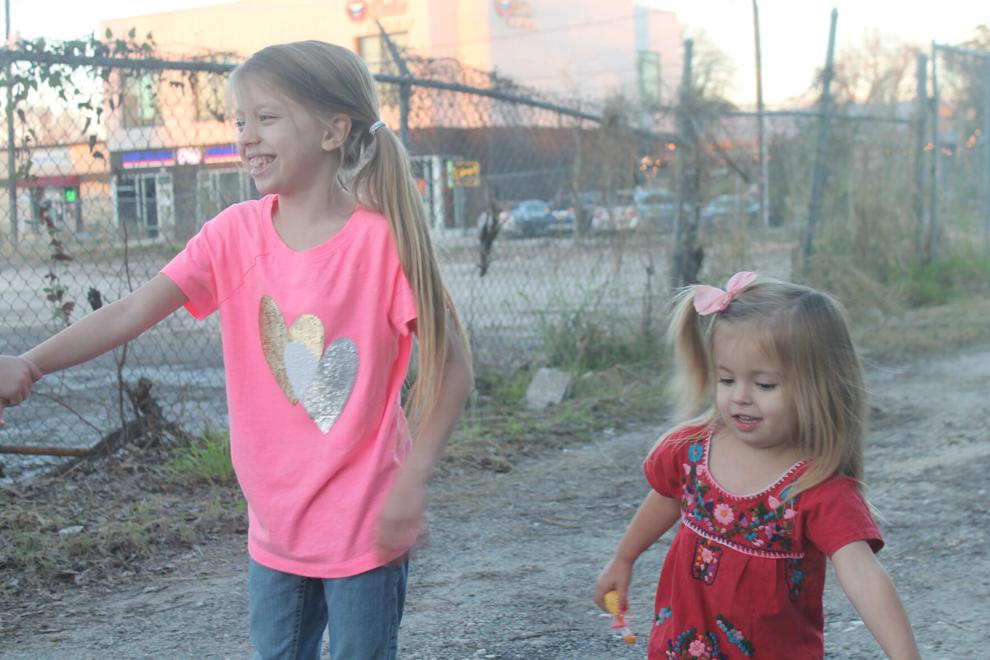 The Texas Commission on Environmental Quality regulates underground storage tanks at gas stations but does not require a buffer between them and residential structures, Williams said. Houston has a Hazardous Enterprises Ordinance that aims to protect residents from businesses that are considered harmful.
But in a car-centric city that is a hub for the oil and gas industry, gas stations are exempt.
Williams said the fact gas stations are specifically carved out of the ordinance, which was otherwise strengthened last year after the explosion at Watson, Grinding & Manufacturing in West Houston, suggests those businesses are generally considered hazardous.
"It's par for the course and it's messed up," Williams said. "Gas stations pose a risk to people's health. Long-term exposure to gasoline fumes can pose significant risks."
Houston City Council member Abbie Kamin, who represents the Heights and recently was appointed to serve on the National League of Cities' Energy, Environment and Natural Resources Center, did not comment on the planned gas station at Yale and 26th or the nearby residents' concerns about it. When asked why gas stations are exempt from the Hazardous Enterprises Ordinance, and whether the city council should consider removing that exemption, a spokesperson for Kamin deferred to the Houston Fire Department.
Margaret Wallace Brown, the director of the city's Planning & Development Department, also deferred to the fire department when asked about the carve-out for gas stations.
A spokesperson for the fire department did not provide an answer by press time Wednesday – six days after the question was submitted in an email.
"Something like this, involving fumes and hazardous materials, I think we should be made more aware," said Sara Qaddumi, a neighbor of Brashear and Ortiz on West 25th Street. "I know Houston with no zoning, anything can happen, but something like this should have a certain category. It should not fall in the same category as a commercial permit."
Wallace Brown said the property owner, Yale Ventures LLC, according to the Harris County Appraisal District, platted the land in December 2019 and has had most of its permitting applications approved. A landscaping permit was initially rejected, Wallace Brown said, but figures to be approved if a few more trees are added to the site plan.
Momin, the property owner, said he has talked to Brashear and Ortiz about the site at Yale and 26th and promised to construct a fence between their properties like he did at Durham at 15th. Momin, who plans to begin construction in March and have it completed by October, said he wants to be a good neighbor and serve the needs of the community, which is why he plans to offer organic food, among other products.
Momin said he also understands why Brashear and Ortiz, who live closest to the site, are worried.
"Those concerns are valid. It's something that needs to be brought up to city council," Momin said. "We're going with whatever today's law is, and (the city) approved our plat for that purpose. If they said no, obviously I wouldn't be doing it. We don't want to break the law."
Brashear and Ortiz said they take greater issue with the laws that are allowing a gas station to be built in close proximity to their homes than they do with Momin. They said they are grateful he is receptive to their concerns and hope they can mitigate the effects of his gas station as much as possible.
Williams said conflicting land uses are becoming more and more prevalent across the city and Harris County because of continued growth and expansion without zoning laws. He also said there is blame to go around – at the local, state and federal levels – for not having regulations in place that would prevent situations like the one in the Heights.
"What if he wasn't a nice guy? What if the developer was not responsive?" Ortiz said of Momin. "Is Houston depending on developers to be nice guys and work with the neighborhoods?"