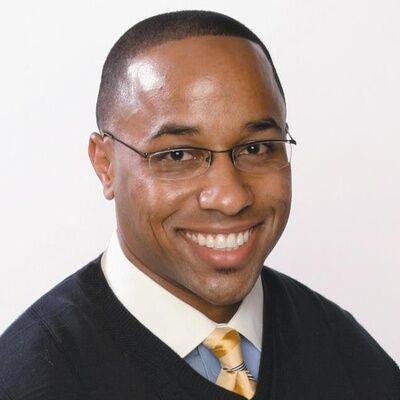 In his youth, Jared Lofton had aspirations of playing professional basketball.
And though that may not be how things eventually played out, he believes his life has all come together in perfect purpose as a realtor as he guides clients through the home buying and selling process.
"I thought I was going to the NBA, but I ascertained my MBA instead," he said. "I was off by one letter, but I'm living my purpose and passion in real estate. I found it, and I'm trying to live that out every single day for the rest of my life."
Lofton, who owns Lofton Realty at 1415 N. Loop West in the heart of the Heights, received his undergraduate degree in Finance and Business Administration before moving to Houston to finish his master's degree. He worked at Keller Williams Realty for three years while becoming a real estate broker before launching Lofton Realty in 2008. Lofton said his passion has never wavered since purchasing his first home as well as several investment properties when he was 20 years old in Louisiana, and that his financial background can be mutually beneficial to both buyers and sellers.
"When I was in college, I realized that I was spending a lot of my time visiting open houses, and I discovered that I was passionate about real estate. So I decided to take my finance degree and get into real estate," he said. "I'm able to help my clients make a sound financial decision as opposed to an emotional decision – I'm able to analyze the financial data more than average realtor. My clients can get the benefits of my MBA without having to pay extra fee for it themselves."
Working with a mix of buyers and sellers, Lofton focuses primarily on residential real estate, but has also sold over $30 million in commercial properties as well. And while his office is based in the Heights, he also focuses on many inner loop neighborhoods such as Garden Oaks, Oak Forest as well as Lindale just outside the Heights.
Clients can always reach Lofton, who is available by cell phone 24 hours a day, seven days a week. After all, he said it's all about putting the client and their needs before anything else during what can be a stressful process. He does so because he is your neighbor before he is your realtor. While Lofton does believe he brings integrity, in-depth community and market knowledge, marketing savvy and effective negotiation skills to the table to guide people through the buying or selling process, that's not what ultimately defines him.
People first
He is a homeowner and community member himself who cares about those around him. Whether it's picking up trash at local parks, volunteering at nearby Herrera Elementary, conducting his annual back-to-school fundraiser and toy drives at Lofton Realty or donating school supplies, Lofton said he enjoys giving back to the community he lives and works in. Lofton also pours 10-20 percent of his commissions back into local neighborhoods through various fundraisers and sponsorships of local events and has previously been a part of Big Brothers Big Sisters mentoring programs.
Whether as a realtor or neighbor, he said he has always embraced any chance to provide for his community any way he can should any such opportunity arise.
"I'm invested into the community," he said. "It's definitely something I've made a focal point of our mission statement."
And when they do decide to come to him to buy or sell a home, Lofton brings a wide breadth of knowledge and information to the table to help guide his clients through a transaction that is often one of the most monumental decisions of their life. He has previously worked with Merrill Lynch as a financial planner, which he said gives him a unique ability to analyze investments and give his clients the best service possible. He is also member of the Houston Association of Realtors, and was previously named one of the "Top 30 Realtors Under 30" by The National Association of Realtors.
Whether it's a first home, the search for a dream home, or anything in between, Lofton combines the professional expertise needed for such a process with a personal touch and true desire to do what is best for those around him. From real estate to anything else, he said that is one thing he will never change about himself.
"I won't sell something to anybody unless it was something that I would buy myself. I don't sell just anything – I have patience. It's the largest purchase, more than likely, that they're going to make. I value one dollar as if it were $100,000," he said. "It's about making sure it's a smart financial decision as well as trying to find that diamond in the rough for them. I try to focus on what's the best long-term investment for them."
All he wants, he said, is a chance to earn your trust. Current mortgage interest rates are at an all-time low with 15-year mortgages at 2.57 percent and 30-year mortgages at 3.48 percent.
"I'm your neighbor, I'm your friend, and I'm in the community," he said.
To buy or sell a residential or commercial property with Lofton, community members can call him day or night at 281-773-7904 or email him at Jared@LoftonRealty.com. To find out more about what he can do for them, they can also stop by the office in person or visit Lofton Realty's website at LoftonRealty.com/.