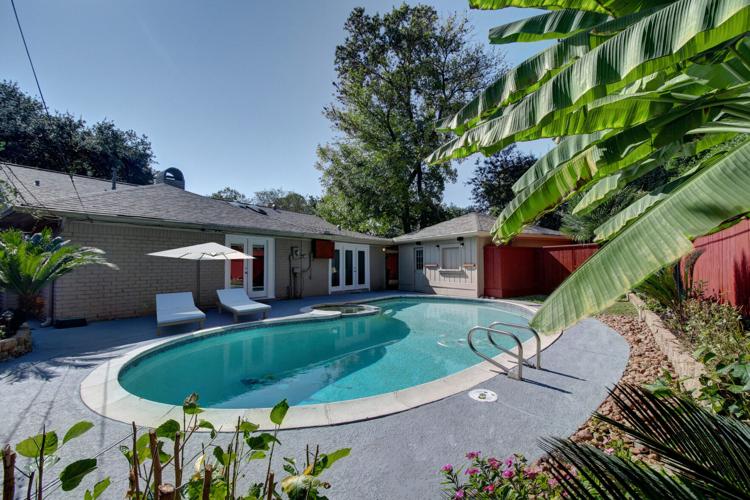 Especially during the COVID-19 pandemic, the process of buying or selling a home – and getting it prepped for such transactions – can be a hassle.
EnSuite Real Estate is looking to take that trouble right off your hands and make it easier not only for the transaction, but for your pocketbooks.
Created just this year by JoAnna Kanzleiter, a realtor with Walzel Properties, EnSuite Real Estate focuses on making life easier. EnSuite assists their clients by "considering all aspects of why selling and moving are stressful, as well as what parts are left out by most real estate brokerages" according to their website.
The mission of EnSuite, Kanzleiter said, stems from her desire to give back to the community in which she lives. In 2010, she was awarded the volunteer of the year award by what it is now known as Berkshire Hathaway, to today announcing the Friends of American Legion Park Revitalization Project is approved. Feel free to "Follow" to see how you can volunteer and donate at fb.com/FriendsofAmericanLegionPark.
She believes in pouring back into her neighborhood as, "I believe if you give back to the community, the community will give back to you."
Kanzleiter said she believes every client should have the most stress-free transaction if she can help it.
As a realtor since 2010 and broker since 2017, she moved to Houston about three years ago with a vision of creating a stress-free transaction. Possessing an industrial engineering degree from Kansas State University, Kanzleiter previously merged companies with a Chinese real estate investment company and her last brokerage from 2015-17, and believes her knowledge of negotiating transactions and business savvy are a boon to her clients along with a background of 15 years of property management and trust funds, which shows she can handle various transactions from probates and investments to the regular sales.
What's more, with a family of her own – including a son who attends St. Rose of Lima and cheering him on in Soccer Shots  – she believes it is important to treat her clients like family.
"It's all about the relationship," she said.
Kanzleiter believes that her experience working with everyone from millionaires to the coffee shop baristas can serve her clients well. She enjoys assisting a wide variety of clients to reach their real estate goals, and considers her clients the most important members of her team.
Additionally, she has sold more than $10 million in real estate while being rated as a 5-star agent by her clients on both Trulia and Zillow.
"I can work with pretty much anybody and everybody," Kanzleiter said.
EnSuite works with a combination of both buyers and sellers, and Kanzleiter said working to make her client's lives easier is the sole purpose of the company's endeavor. Whether it's using her marketing skills to up the views on your listings or negotiating to get the best price for your home or dream home, EnSuite knows there is no one-size-fits-all in real estate.
"I believe it needs to be a key fit, for your client," she said. "Every key is different and every fit is different, just like my client and their home."
EnSuite's top-tier commission service includes making your home shine during COVID with all the virtual videos, tours and enhanced photos along with jam-packed marketing tools to 27,000 Houston agents, 14,000 potential local buyers, over 50 websites and much more that's tweaked for each home to get your home sold fast for top-dollar.
"In this market with COVID, a home needs to be priced right and virtually viewable," Kanzleiter said.
Among the packages offered by EnSuite Real Estate is the listing side, Flat-Fee MLS Package for $999, which includes:
– Listing on top real estate websites, including HAR MLS
– First open house hosted by agent
– Free Comparable Market Analysis (CMA) Report
– Two web or social media-boosted posts
– Phone, SMS and email support
– Six-month MLS Listing
– Consultation
– Unlimited status updates, description updates and price changes
– Yard sign
– All contracts provided & reviewed prior and after signature
– Electronic contract copy stored while buyer owns home or five years, whichever is longer
EnSuite Services, an affiliate of EnSuite Real Estate, also offers add-ons to get your home ready for the market such as professional photography and virtual tours for $250 as well as virtual staging, remodeling and landscaping photos for $40 each. They also offer lawn services, house cleaning, interior/exterior staging design and decluttering services ranging from $100-$300 depending on the type and length of service.
There is also a package for $1,950 that includes the Flat-Fee MLS Package and four hours all add-ons, besides virtual photography. In essence, Kanzleiter said the aim is to take the hassle of perfecting a listing off the shoulders of the client.
"I work with various clients to get their home sold even if they would like to sell their home with a little help and get on the MLS… As unemployment rates are up we are seeing the need to conserve income or just clients with experience in marketing are great candidates for our transaction fee of $999 platform we provide," she said. "Whereas other clients don't have the time to work and service their listing, we are providing our top-tier service."
Should a seller already have a pre-approved buyer, EnSuite's Listing Commission Package offers various options to sellers to reduce their total commission of 5 percent or even 6 percent with an intermediary without appointments.  The Silver 2 percent package comes into play, if there have been inspections done and a final price is agreed upon. If no final price agreed and inspections are done, the Bronze package of 2.75 percent would come into play. Lastly, if no inspections or negotiations of final price have been conducted, the listing Package of Gold 3 percent includes inspection, negotiations, and general communication.
Any buyer or seller client with a top-tier commission sale that mentions the code: YesMoving receives 10 hours of moving services for free upon close of escrow.
To find out more about what EnSuite Real Estate has to offer, their current terms and conditions to above, give Kanzleiter, license number is 734723, a call at 832-888-8758 or email JoAnna@EnSuiteRE.com, or visit the website at ensuiterealestate.com. You can also follow EnSuite on Facebook, Twitter, Instagram and Pinterest @EnSuiteRE. We are looking forward to making your real estate life easier.
This article is part of The Leader Experts series, where companies pay for editorial content on topics important to the community. If you'd like to be a Leader Expert, contact us at 713-686-8494.