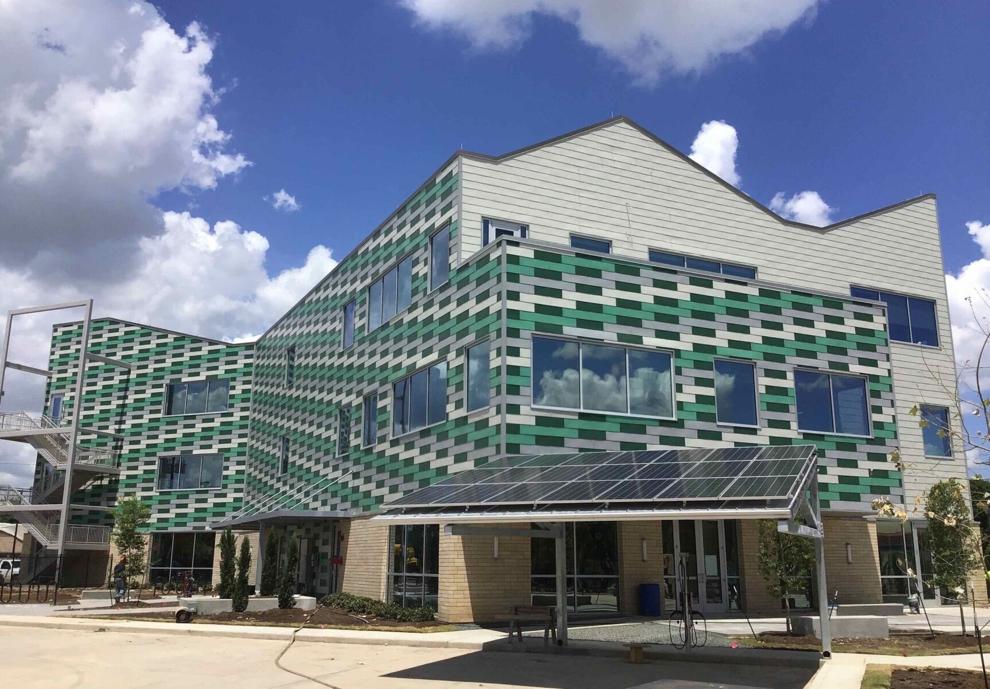 To provide additional help during the COVID-19 pandemic, Bank of America committed $100 million to support communities around the world, on top of the more than $250 million it gives annually to support economic mobility and workforce development programs in local markets. It also announced a $1 billion, four-year commitment to address issues of racial equality and economic opportunity.
As part of this, Bank of America awarded Houston-based Avenue CDC a $100,000 grant to support greater access to affordable housing, promotion of sustainable home ownership and community revitalization. Avenue's mission is to build affordable homes and strengthen communities in the Houston area.
One of Avenue's developments, a 70-unit, affordable rental development targeted for families, will be built at 2136 W. 34th St., the site of the former Doyle's Restaurant.
In a statement, Avenue said the Bank of America grant is supporting Avenue's plan to double its portfolio of multi-family properties over the next five years to help address Houston's shortage of affordable housing, including the development of new apartments targeted to low- to moderate-income families as well as acquiring and rehabilitating Naturally Occurring Affordable Housing (NOAHs), ensuring their long-term sustainability and preventing displacement of low-income residents.
The grant also supports Avenue's homebuyer education and financial capability workshops, down payment assistance and foreclosure prevention counseling as well as community initiatives to revitalize communities and develop resident leadership in neighborhoods.
Central Bank to open branch in Lower Heights
Houston's longest-serving independent bank, Central Bank, will open a full-service branch at 2799 Katy Frwy., Ste. 150, on Jan. 11.
The incoming Lower Heights location, which replaces the Midtown Houston branch at 2217 Milam St., will provide business and personal banking services in what a news release describes as a "more modern setting" with improved Wi-Fi and mobile device charging stations. There will also be a separate window for commercial deposits.
Central Bank President and CEO Robert Mrlik described the change as an opportunity to better serve the company's growing business banking customer base.
"By moving into a more commercially active business district, we hope to bring added convenience to our customers," he said. "Our Midtown branch served us, and our customers, well for years."
The company's Midtown branch will close Jan. 11, the same day the new location opens.
Trammell Crow to develop apartments on Bingle
Trammell Crow Residential announced plans to develop Allora Northwest Crossing, a 378-unit apartment community located at 5550 Bingle Rd. on 16.8 acres in northwest Houston. Amenities will include a fitness center, pool, dog park and a bike storage room.
Allora Northwest Crossing is expected to be complete in the fourth quarter of 2021.
Kreston joins Streetwise Retail Advisors
Streetwise Retail Advisors, located at 3003 W. Alabama St., welcomes new associate David Kreston. Kreston joined Streetwise this month. His areas of expertise include tenant representative, land sales and project leasing.
Prior to joining Streetwise, Kreston was an associate at Edge Realty Partners, where he represented and advised both local and national tenants and landlords.
Sprouts Farmers Market seeking sites in Houston
A recent Streetwise Retail Advisors email asked for site submittals for Sprouts Farmers Market, a supermarket chain which offers a wide selection of natural and organic foods. There was no specific location specified.
The notice said Sprouts looks for build-to-suit or existing buildings in shopping center locations with 20,000-25,000 square feet and a minimum of 130 parking spaces.