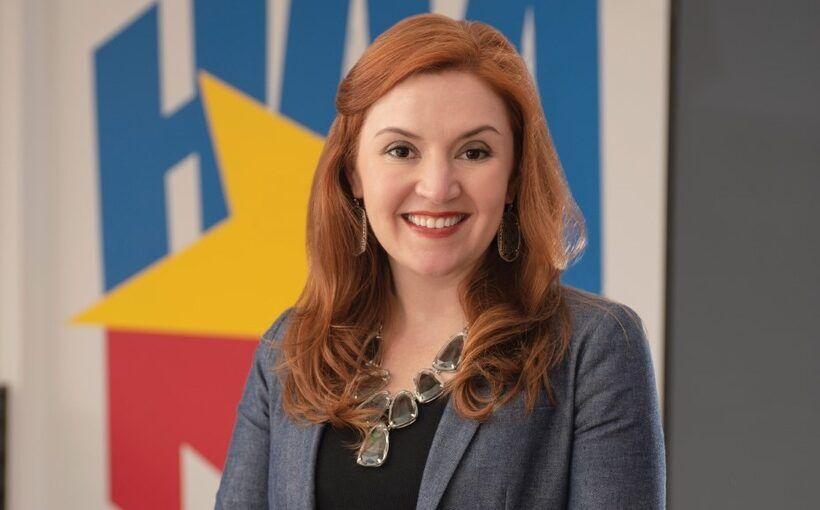 Casey Watts Morgan has joined the Houston Apartment Association (HAA) as CEO, replacing the recently retired Jeff Hall, who led HAA for 17 years.
She will be the first female to lead the association, which observes its 60th anniversary this year.
Prior to joining HAA, Morgan served as EVP and CEO of the Greater Houston Builders Association, the fourth-largest home builders' organization in the country.
Village Medical to open on 43rd
When the former Chase drive-through on the corner of Oak Forest Drive and West 43rd Street vacated the space, it sat empty for months. Now, after Weingarten Realty rehabbed the space and took out the drive-through lanes, there is a new tenant – Village Medical Primary Care.
The primary care provider has 30 locations in the Houston area, including some at Walgreens pharmacies. The standalone location at 1351 W. 43rd St., which will open soon according to the office's website, is 3,756 square feet and located across the street from Oak Forest Elementary.
Undisclosed buyer acquires 1200 Durham
BizNow reports that the 19,200 square foot parcel of land at 1200 Durham Dr. was purchased by an undisclosed buyer. It had been owned by a Houston-based investor.
Marcus & Millichap's Justin Miller, Cary Latham and Adam Abushagur had the exclusive listing to market the property on behalf of the seller. The undisclosed buyer will be redeveloping the site.
Space available in Oak Forest
Weingarten Realty has tenant availability in the Oak Forest Shopping center across West 43rd Street from the Oak Forest Kroger.
A 1,590 square foot space, a 2,600 square foot space and a 1,550 square foot space between the PostNet and Today's Vision are available to lease, according to Weingarten's website. Visit www.weingarten.com for details.
Red Crab Juicy Seafood & Bar on 34th
Red Crab Juicy Seafood & Bar has signage up at 5370 W. 34th St., Ste M17 in the Northbrook Shopping Center where El Rancho Supermarket is also located.
Red Crab's Facebook page says the "famous Cajun Seafood Boil" is coming soon and lists additional locations in Winston Salem, N.C.; Spartanburg, S.C.; Pensacola, Florida; and Fredericksburg, Virginia.
New owner for Northwood Village
According to BizNow, a private investor has purchased Northwood Village, a 31,300 square foot retail property at 8100-8140 Antoine Dr. The property is 71 percent occupied and is on a 2.5-acre lot.
Marcus & Millichap's Philip Levy marketed the property on behalf of the seller, a private investor. The buyer was also secured and represented by Levy.
NND Real Estate LLC buys property on North Shepherd
BizNow also reported that NND Real Estate LLC purchased a 20,000 square foot industrial property at 6003 N. Shepherd Dr.
Lee & Associates' Patrick Wolford and Stephen Kuper represented the seller, Shepherd Real Estate LLC.