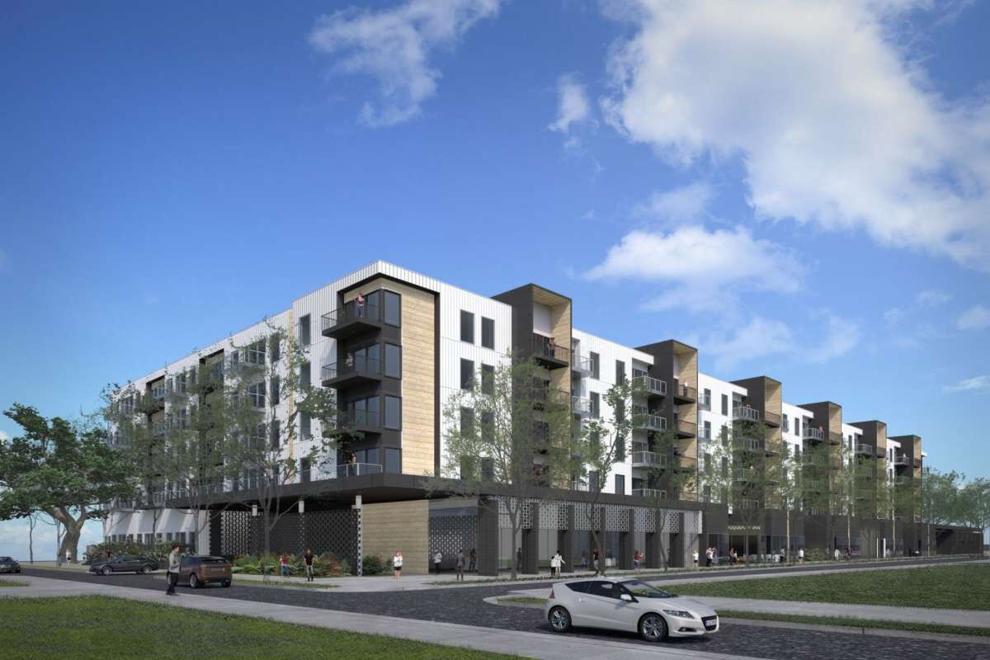 Marquette, a Chicago-based real estate company with more than 11,000 apartment units under management, had purchased land from W2 Development Partners, who own White Oak Music Hall, 2915 North Main Street, to build a five-story apartment complex . The music venue had been using part of that land for parking.
This week, one of the variances requested by Marquette was deferred for additional study.
Dipti Mathur, division manager for the development services division of the city's Planning and Development Department, said that during the review process Marquette had been deferred once before but that this week was the first the company had submitted this project.
"The project ultimately got approved with conditions to provide right-of-way widening on Keene street," Mathur said. "The developer got denied for the variance along Keene Street. They may come back with this variance request after the Transportation Impact Analysis is reviewed by Houston Public Works traffic."
Mathur said the Traffic Impact Analysis will also consider neighbor questions about the project. Some nearby residents wonder how an accurate traffic count will take place during the COVID-19 pandemic.
"Based on the information provided by the applicant, they use data prior to COVID," Mathur said.
The Park at Highland Pines
The Park at Highland Pines is a private, gated 32-acre townhome development in Acres Homes built by Calidad Builders.
Daniela Antelo with Keller Williams Houston Broker Team said the development also features a dog park, multiple guest parking spaces for friends and family, and large two-story homes with private yards. Home prices are in the $300,000 range.
"All of our kitchens come with induction cook tops which can boil water quickly yet are cool to the touch," Antelo said. "All floor plans have either a private yard or views to a communal green space to help create a sense of security and relaxation. There are four different floor plans you can choose from and we are currently pre-selling."
For more information, visit https://www.parkhtx.com/ or contact Antelo at antelodani@gmail.com.
Hines establishes multifamily management firm
Connect Media reported that Hines has launched Willowick Residential, a multifamily property management firm, named after founder Gerald D. Hines' first multifamily residential building in Houston's River Oaks area.
In his firm's early days, Hines managed The Willowick himself, believing an owner had greater insight and desire to manage a building properly. Willowick Residential will work in partnership with Hines' multifamily portfolio of 63 projects across 38 U.S. cities.
Houston top multifamily market for global capital
Houston, along with other major Texas markets in Dallas/Fort Worth and Austin, ranks in the top 10 U.S. multifamily markets for inbound global capital (ranked by investment volume from 2015 to the first half of 2020), according to CBRE's H1 2020 U.S. Multifamily Inbound Investment Trends report. Texas is the only U.S. state with three markets ranked among top global investment markets for multifamily products.
According to CBRE data, DFW ranked fifth in the U.S. with $2.8 billion in global capital investments. Austin ranked ninth with $2.1 billion and Houston ranked 10th with $2 billion.