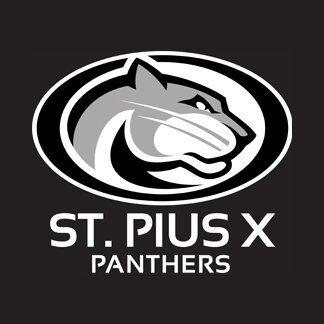 In a week that saw lots of action for the area's high school basketball teams, many of them emerged victorious.
Among the most notable movers last week were the St. Pius X Lady Panthers, who went 2-0 with wins over O'Connell Preparatory and Salt and Light Homeschool. Freshman Zachara Perkins scored 22 points and grabbed eight rebounds against O'Connell Preparatory. Also scoring in double digits for SPX were Breelyn Sanborn (18 points, five rebounds), Farren Donald-Wright (15 points) and Erica D'souoza (12 points).
As a result of their perfect week, the Lady Panthers (8-4) were up to 10th in the Texas Association of Basketball Coaches' most recent TAPPS 6A poll entering play this week.
Lutheran High North's Lady Lions beat Tomball Rosehill Christian on Jan. 5 before falling to to Houston's The Village School – the top-ranked TAPPS 6A squad – last Saturday by a score of 77-55. Dalanna Carter scored 43 points against Rosehill, while Kinsie Kim added 10 points. Carter also poured in 40 points in last Saturday's defeat. Despite the loss, LHN (10-3, 2-0 district) maintained its standing as the TABC's top-ranked TAPPS 3A team entering action this week.
The Heights Lady Bulldogs won via forfeit against Houston Math, Science and Tech on Jan. 6, then defeated Westbury 76-19 on Jan. 8 with Gracelynn Alvarez scoring 18 points to lead the way. Tierra Simon added 12 points, while Alyssa Rodriguez scored nine points and Trinity Frias chipped in eight points for Heights (13-4, 3-0), which held steady at 16th in this week's TABC poll for Class 6A.
Booker T. Washington's Lady Eagles took down North Forest and Yates last week to move into second place in District 23-4A. Kemya Reece and and Kamarion Gulley each scored 24 points for the Lady Eagles (6-7, 5-1) against North Forest, while Kourtni Collier had 13 points and 11 rebounds.
Scarborough lost to Wheatley to fall to 0-4.
Boys
After a win over Chavez to begin the week, Heights beat Lamar in a 71-70 nail-biter on Jan. 8 to win its third straight game. Keyondrick Douglas poured in 29 points to help take down Lamar, while Kolby Williams scored 20 points against Chavez. The Bulldogs were 7-2 overall and 3-0 in District 18-6A ahead of a Wednesday game against Houston Math, Science and Tech.
Booker T. Washington had a perfect week as well, with a 77-67 win over Mickey Leland College Preparatory on Jan. 5 and a 87-57 victory against North Forest on Jan. 8. Kenneth Lewis had 28 points and 11 rebounds against Mickey Leland, then 26 points and seven boards against North Forest. The Eagles (8-8, 5-2) were scheduled to play Wheatley on Wednesday.
St. Pius X fell to top-ranked Houston Christian on Jan. 5, but bounced back with a 41-36 win over O'Connell Preparatory to move to 8-6 on the season. Jackson Fazande recorded 18 points and 12 rebounds in the win, while Nathan Alvarez poured in 16 points of his own.
Lutheran High North lost to Homeschool Christian Youth Association on Jan. 9, then beat The Village School 55-48 later in the day. Marvin Robinson scored 47 points in the loss to HYCA. The Lions were 4-4 overall and 1-0 in TAPPS district play headed into a scheduled district matchup on Tuesday against Conroe Covenant Christian.
St. Thomas fell to top-ranked Houston Christian on Jan. 8 and also to Westbury on Jan. 9, dropping to 1-5 on the season. The Eagles were scheduled to begin TAPPS district play with a road game against The Village School this Friday.
Scarborough lost 84-28 to Kashmere, falling to 0-9 on the season.