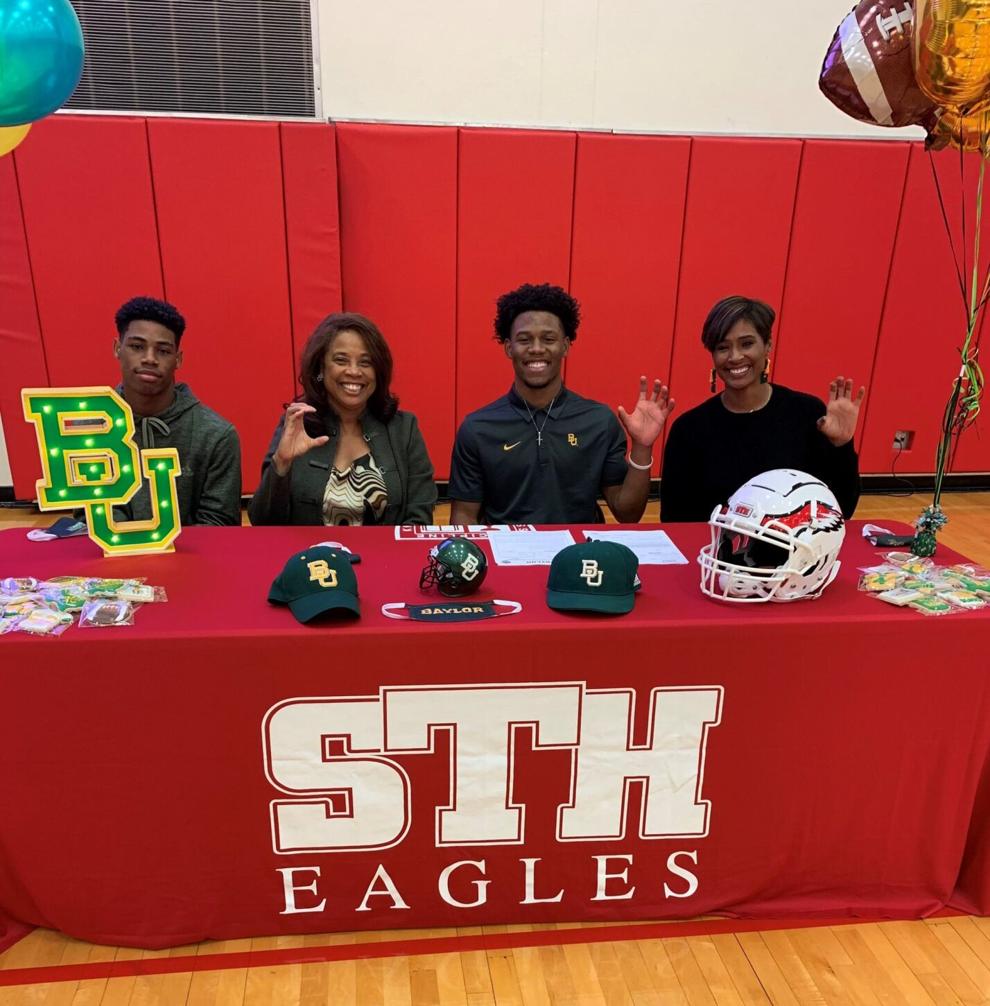 Five high school athletes from local private schools participated in national signing day last week to celebrate the continuation of their athletic careers.
Fresh off a season that ended in the TAPPS 6A state quarterfinals, St. Thomas had three football players sign letters of intent Dec. 16, the start of the NCAA's national signing period. St. Pius X had two baseball players commit.
St. Thomas wide receiver Cameron Bonner is headed to Waco to play for Baylor after a senior season in which he had 754 yards and eight touchdowns while averaging better than 21 yards per reception. He amassed more than 2,000 yards and 20 touchdowns in his high school career.
Tight end Drake Martinez, who totaled more than 1,200 yards and 11 scores in two seasons as a starter, signed with Colorado State. He had 693 yards and four touchdowns this season.
The Eagles' trigger man, quarterback Maddox Kopp, signed with the University of Houston after orally committing to the Cougars earlier this year. Kopp threw for 6,223 yards and 58 touchdowns in two seasons as a starter, leading the Eagles to a 16-7 record as well as a berth in the TAPPS state semifinals in 2019.
Two baseball players from St. Pius X plan to continue their careers at the junior college level. Austin Hunter will be playing at Ranger College, while Tregan Hyder will be at Labette Community College.