The St. Thomas Eagles baseball team is accustomed to making the trip to Waco in recent years, often times with relative ease.
That was not the case last week, however, as the Eagles needed a bevy of late-inning heroics to make it through once again and keep the program marching toward a potential state championship.
St. Thomas used a three-run eighth inning to come back and defeat San Antonio Antonian Prep on May 6 in the Class 6A TAPPS regional final, erasing deficits of 3-0 and 6-4 in the process
"It's all about holding our mud and making the other team play well the whole game," third-year head coach Adam Massiatte said after the game, which advanced the Eagles to their 10th TAPPS state tournament in the last 11 seasons.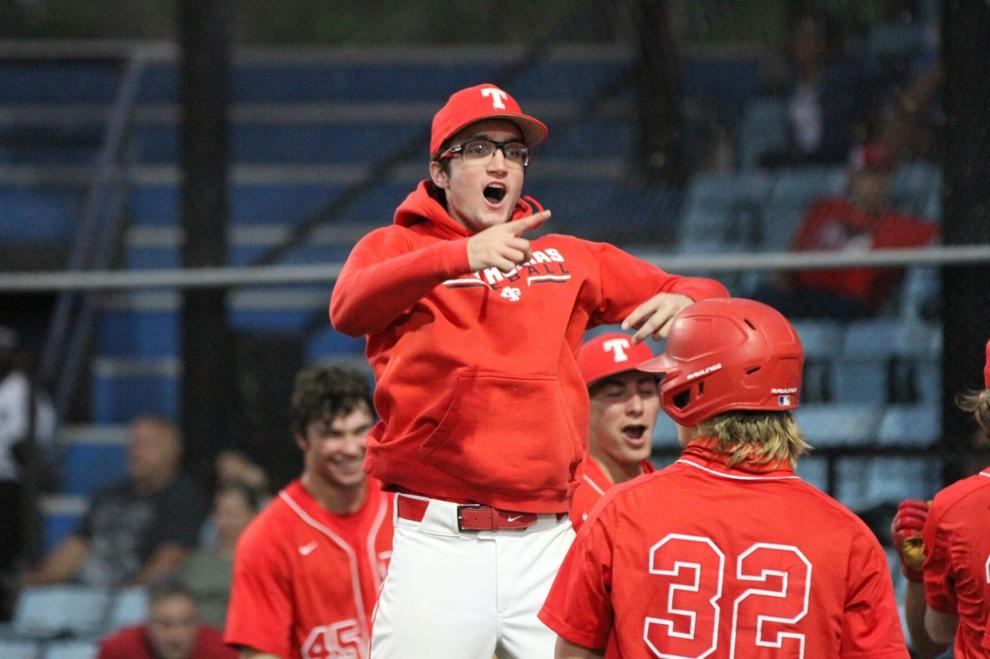 The Eagles did not register a hit until the sixth inning on May 6, but a leadoff double by Will Rizzo proved to be the spark they needed. Drew Tolson later doubled home Rizzo before later coming home on a sacrifice fly to tie the game 6-6. The Eagles scored the decisive run on an error by Antonian later in the inning before Grant Springer got the final three outs to keep the season alive.
The Eagles (20-11-1) were scheduled to play district rival Tomball Concordia Lutheran on Wednesday at Waco ISD stadium in the 6A TAPPS semifinal. A win would advance them to a potential state title bout on Thursday morning as they remain in search of the program's 25th state championship.
On the public school circuit, Waltrip advanced to the Class 5A area round after a 12-7 win over Angleton on May 7. The Rams (17-7-2) were slated to play District 22-5A second-place finisher Sante Fe (19-12-1) on Friday.
Elsewhere in local playoff baseball action, Scarborough dropped a 14-0 decision to Navasota to end their season with a 14-9 overall record.
Heights also saw its season come to end after losses of 10-0 and 10-1 at the hands of District 17-6A champion Cy-Fair on May 7. The Bulldogs finished the 2021 campaign with a 10-17 mark.
Softball
In the area's softball playoff action, St. Pius X Lady Panthers dropped a 10-6 decision to San Antonio Antonian Prep in their May 7 regional final matchup. SPX ended the 2021 season with a 20-10 record, including the program's first district title since 2015.
On the public school playoff scene, the Heights Lady Bulldogs lost by scores of 10-0 and 19-3 to defending Class 6A champion Katy in the area round on May 7 to finish the season with a record of 15-8.
THIS WEEK'S PLAYOFF SCHEDULE
Baseball
Class 6A Area Round
Waltrip vs. Angleton
One game playoff: 7 p.m., Friday, Channelview HS
TAPPS 6A state semifinal
St. Thomas vs. Tomball Concordia Lutheran, Wednesday, Waco ISD Stadium