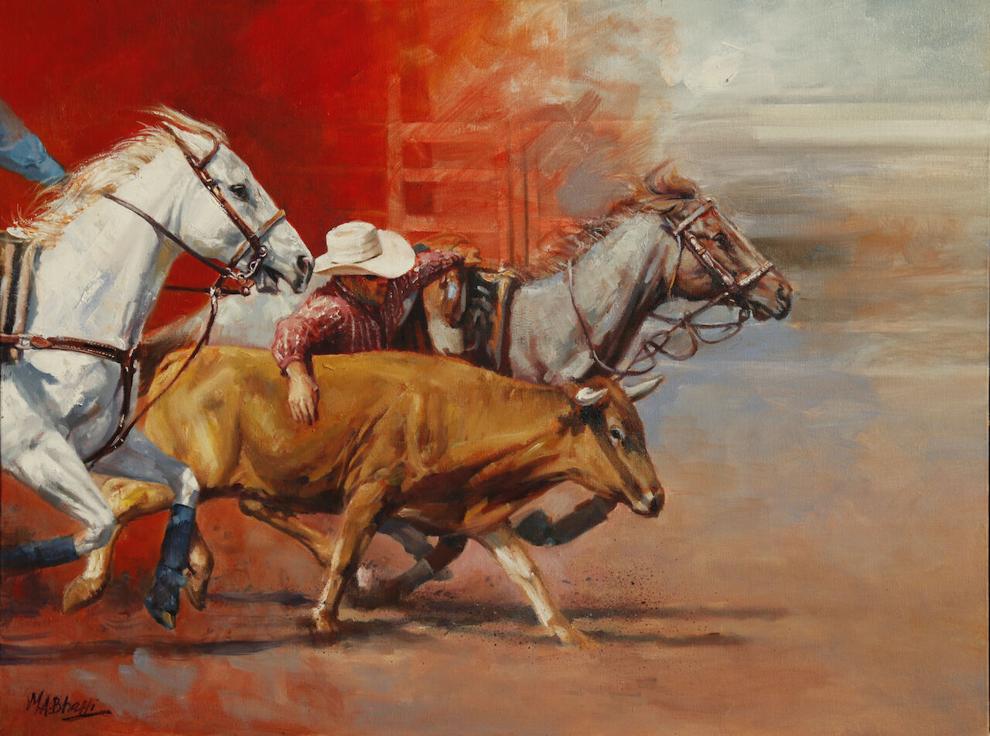 Archway Gallery will present "Imperfectly Perfect," featuring new paintings by Mohammad Ali Bhatti, from 2-8 p.m. Saturday, May 7, with an artist talk at 6:30 p.m. The exhibit will be on view through June 2 at Archway, 2305 Dunlavy St. 
Debra Ford is the marketing guru behind Ford & Company, a marketing and public relations firm that works with Archway. I missed her news release for Bhatti's exhibit until this week, so her note that accompanied the announcement got my attention. 
For context, Ford and I often exchange a professional repartee about exhibits or artists. We both know many of them personally and are in awe of their talent. So, with Ford's permission, I'm sharing her note with you below.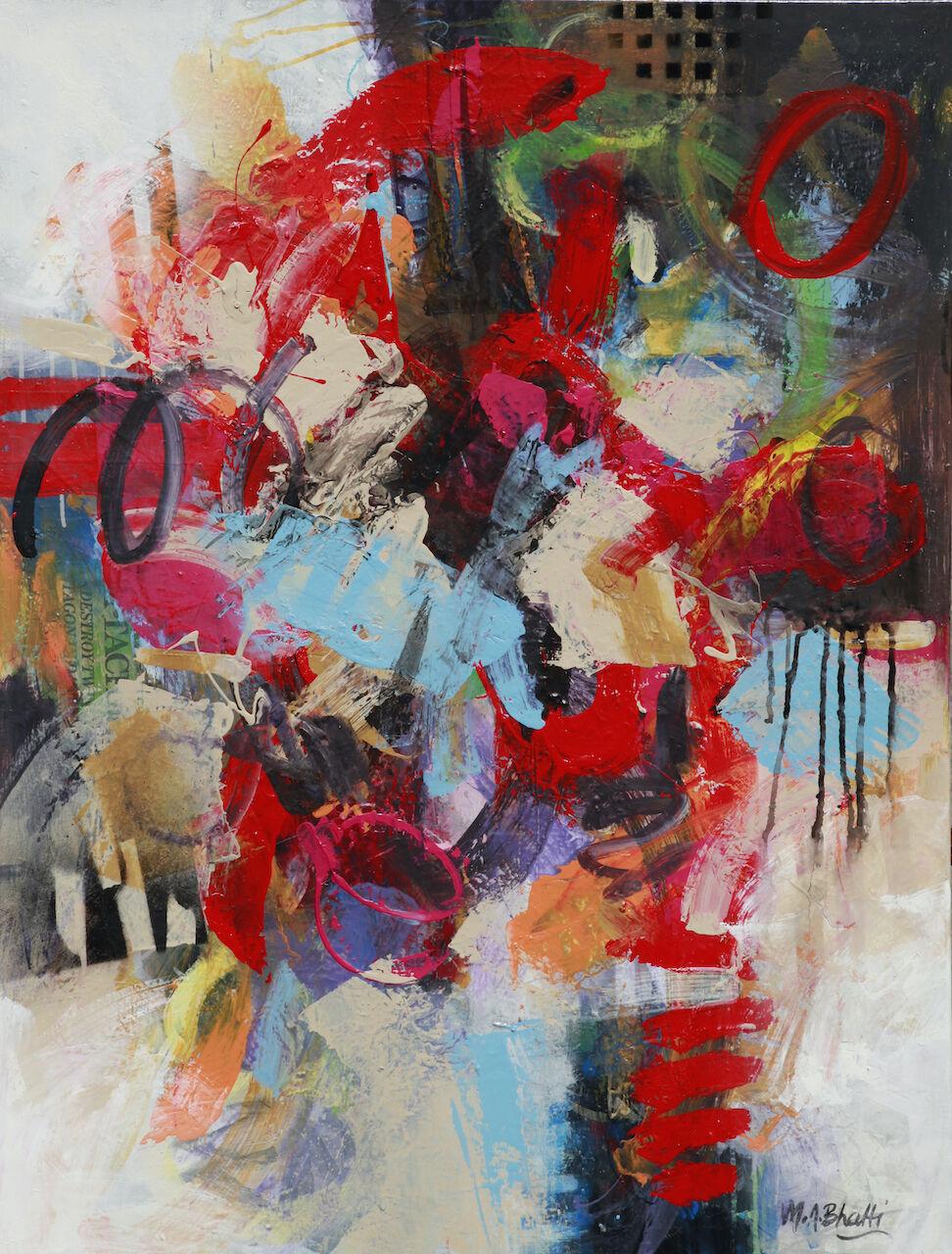 Art Valet: How long have you worked for Archway? Are you friends with them, too? 
Ford: "I've worked with them for about nine years. And, yes I've developed a friendship with many of them over the years. I feel like more of a family member, quite honestly. I love them and what they do not only for local art but how they support the community in so many ways."
Ford's note: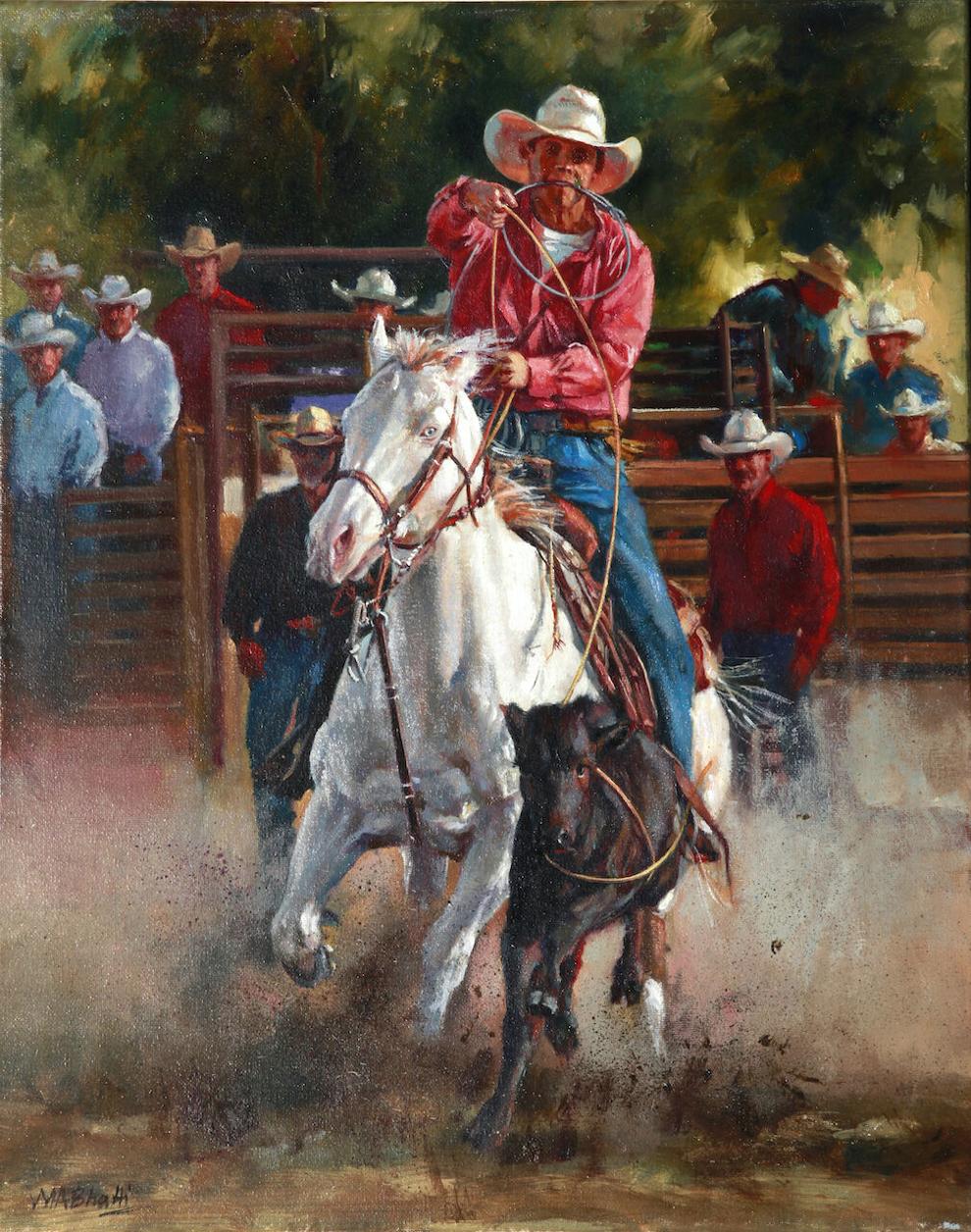 "Mohammad Bhatti is a bit of a conundrum. When I first met this gentleman from Pakistan I was truly in awe of his portrait prowess. He's an accomplished portrait painter and a well-known contemporary expressionist painter who concentrates on themes involving mysticism and global sociopolitical issues. Born and raised in Pakistan, he attended local art institutions in his early years and subsequently traveled to the United States where he earned (a Master of Fine Arts degree) from Edinboro University of Pennsylvania and a (doctorate) in Interdisciplinary Arts from Ohio University, Athens. He has painted numerous official and private portrait commissions of prominent personalities in Pakistan, India, Malaysia, United States of America, Singapore, Thailand and the Middle East.
"But, what's striking is his love of Texas — its rodeos and landscapes, and his upcoming show is a juxtaposition of two very different styles." Ford added.
After viewing Bhatti's art and a video of him talking about his works, he truly is a talented artist, and very interesting to listen to. Following is the artist's statement about this series of work.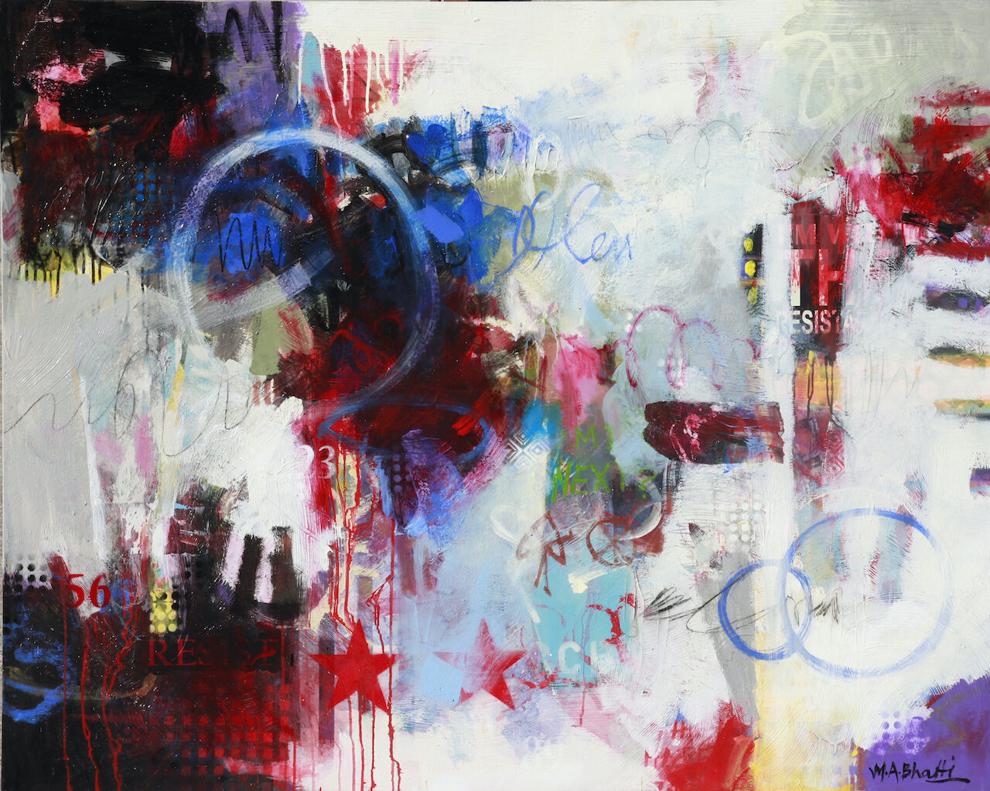 "In the show, I am combining 'abstract' and 'Southwestern' pieces; because I was trained as a figurative painter and after my MFA and PhD in fine arts, I was convinced that merely by practicing 'skills and technique' of painting, there is something beyond called sensibility of aesthetics and conceptual interpretation of one's ideas and feelings. I started believing that art doesn't necessarily have to be pretty and perfect, but it must evoke emotion. My contemporary expressionist paintings are expressive, energetic and bold. I'm always pushing my boundaries and exploring new techniques, using mainly acrylics, acrylic inks and oil pastels to create vibrant art on canvas.
"For the last few years I've been privileged to live in Texas and have been inspired by the exceptional country life of the American west and felt a desire to capture on canvas the beauty of life at the ranches, livestock, rodeo activities, rocky mountains and wide open landscapes," Bhatti added.
For more information, visit ArchwayGallery.com, "like" the gallery on Facebook or call 713.522.2409.
Cohen is an artist and founder of the First Saturday Arts Market and The Market at Sawyer Yards. Find him at ArtValet.com for additional highlights and artist's stories.
To get stories like this delivered to your email inbox, sign up here for The Leader Daily Newsletter.