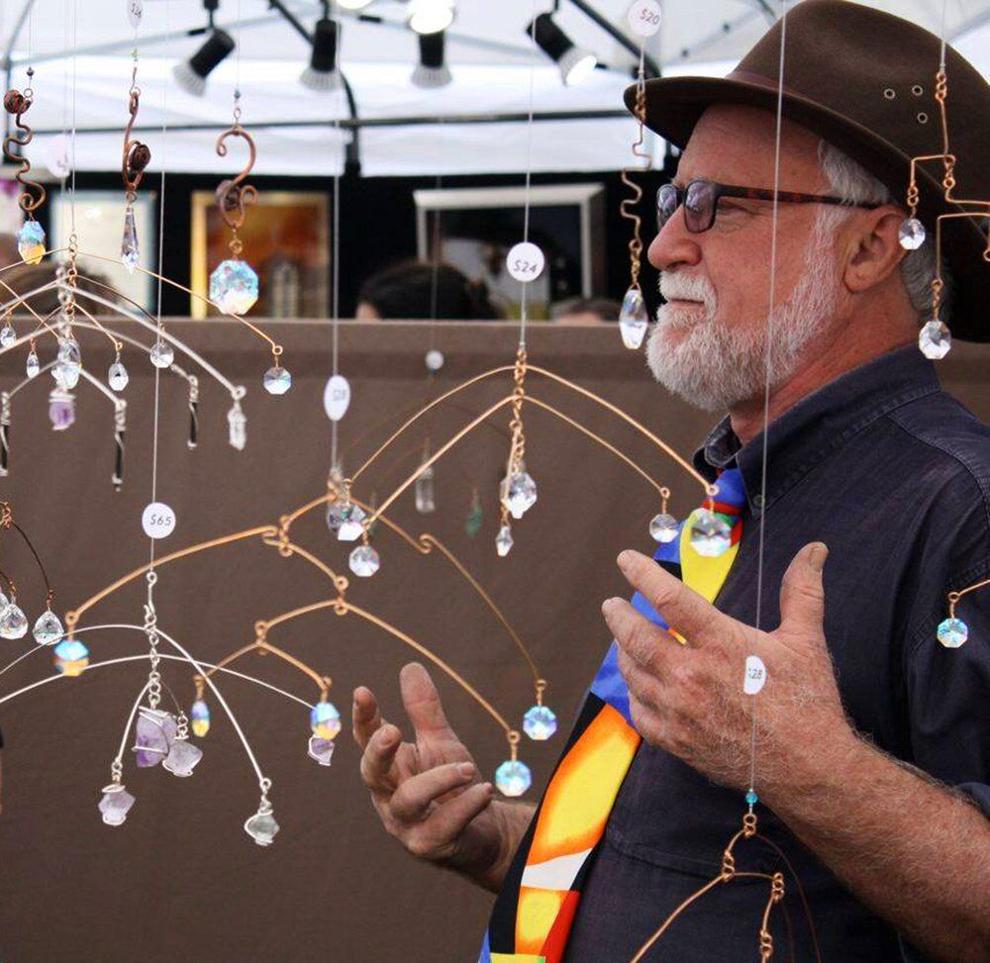 Saturday is the final First Saturday Arts Market of the "season" and it will be open from 11 a.m. - 6 p.m. at 540 W. 19th St. This month the market is featuring about 40 artists, food, libations and live music.
Don't panic, because last of the season only refers to spring. This summer, however, we're shaking things up a bit.
There will be no summer evening markets this year - at least not my markets, First Saturday Arts Market and The Market at Sawyer Yards. It wasn't that long ago that we (myself and the artists) introduced Houston to summer night markets. OK, so it was like 16 years ago if you must know, in 2006, the same year the neighborhood launched White Linen Night in the Heights.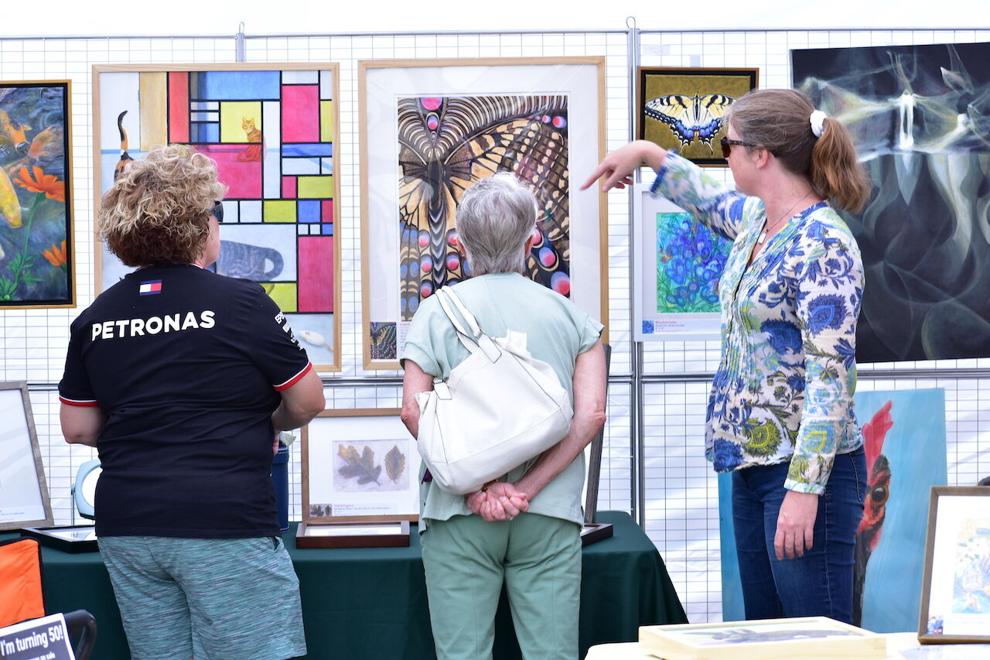 Why change a good thing? Well, it was a good thing until 2020 came along and caused more stirring of the pot and inspired innovative thinking. A few other factors in addition to Houston's intolerable summer heat really cinched it.
This summer both markets and quite a few artists we've yet to meet will come together under one big, air-conditioned roof. Specifically at noon Aug. 13 at the Silver Street Studios warehouse at 2000 Edwards St. The plan is to stay open until 8 p.m., with some evening activities, but primarily because I long to use the word soirée in marketing. I'm a nut.
I mentioned this in the April 2 edition of The Leader, but knowing how hit or miss our society is in getting information, a few (dozen) more reminders won't hurt. Right?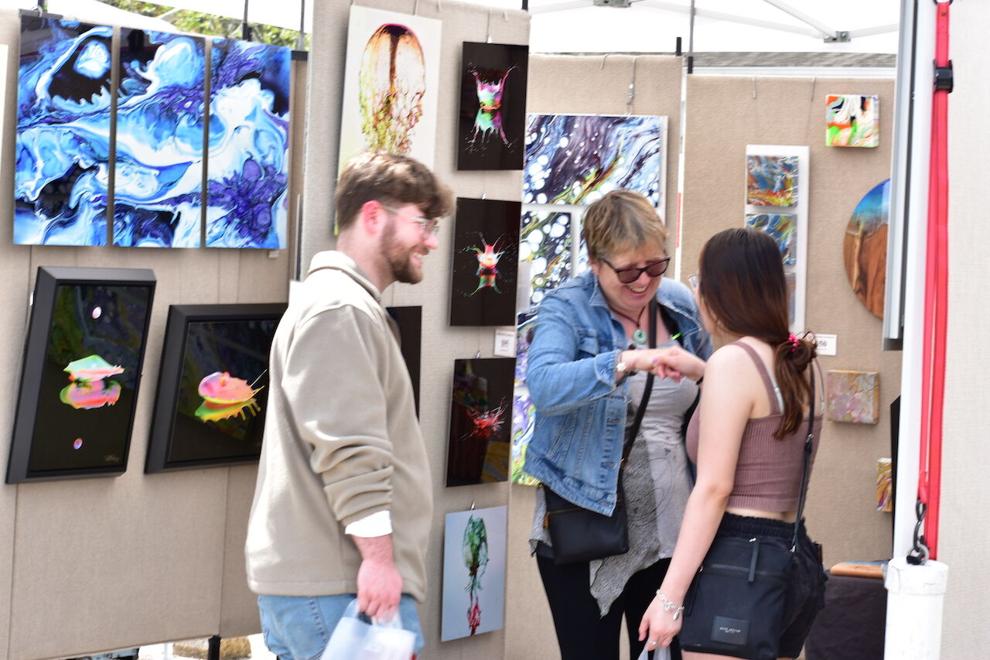 Back to this Saturday. KPFT fans of the Sunday evening show, Bluegrass Depot with
Joanna Jetton & Dalton, will be thrilled to know Jetton will be performing at the market at noon with Martha White. Together they are The MoJo Sisters. They'll be performing old school music and a few originals.
Rich Boy Po'Boy is the food truck this month with neighbor Sno'd Shaved Ice. Rounding out the culinary delicacies, Houston Cider Co. always sets up with us to sell their award-winning apple ciders. They have an amazing variety, check them out.
Jefferson Woodruff, a metalsmith and jeweler currently living in Austin who grew up in Garden Oaks, will be one of the artists attending this Saturday's market on 19th Street.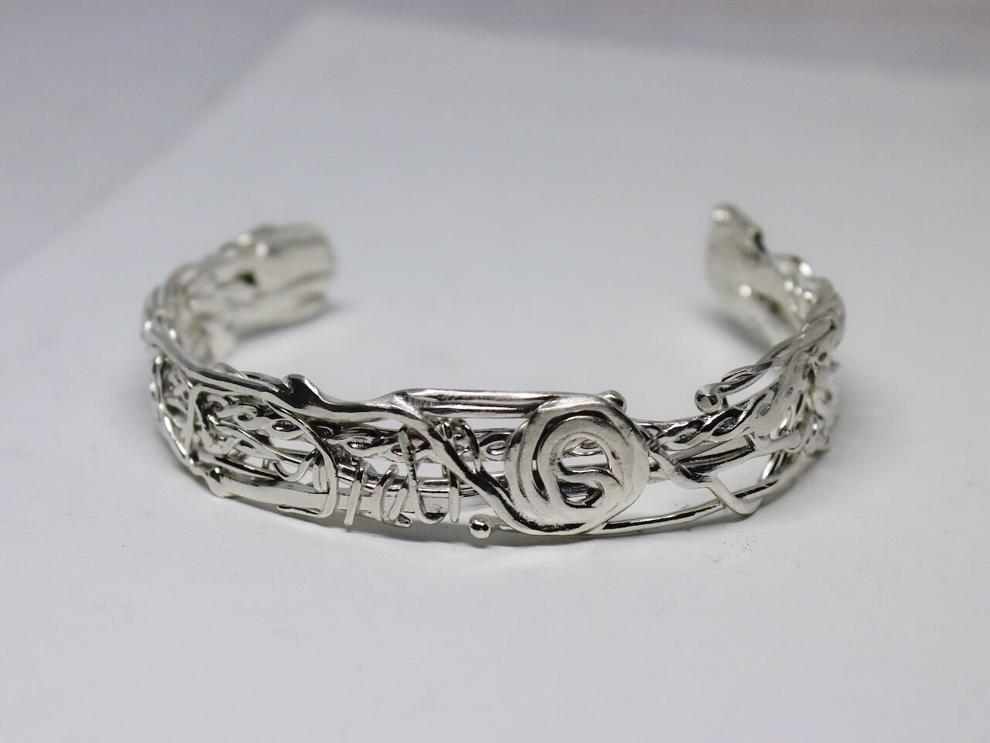 Woodruff, who first joined the market in 2005, said he'll be bringing his latest series he calls "The Post-Apocalyptic Primitive."
"I was originally inspired by the same industrial sectors of Houston that Arthur Deatly (also attending the May market) paints," Woodruff said. "The city has done a magnificent transformation. You don't have any rusted out, obsolete industrial sites around town, as you did 30 years ago."
"These pieces are really the result of a high-tech miracle invention in the metallurgy of jewelry—Argentium silver, which in addition to being resistant to tarnish, fuses like 18 karat gold."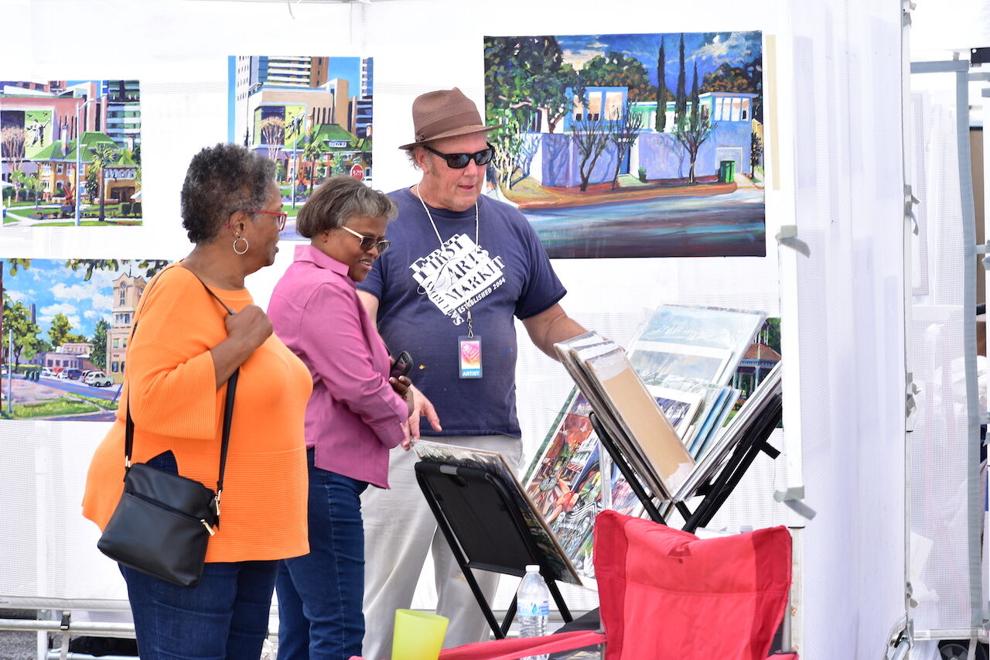 Ask Mr. Woodruff about Heights history when you meet him Saturday. He's a wealth of historical facts. I am not kidding! 
Mark your calendar for Aug. 13 for BAM! Art Market, and we'll see you Saturday on West 19th Street.
Details about the markets are on the website https://firstsaturdayartsmarket.com/
Cohen is an artist and founder of the First Saturday Arts Market and The Market at Sawyer Yards. Find him at ArtValet.com for additional highlights and artist's stories.
To get stories like this delivered to your email inbox, sign up here for The Leader Daily Newsletter.