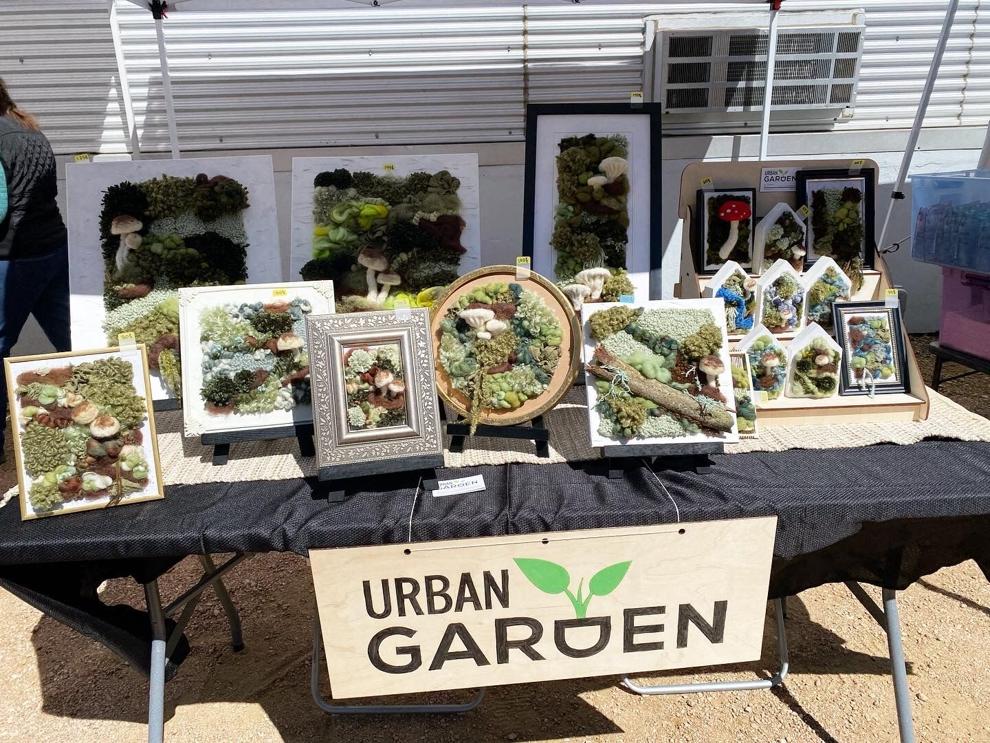 Art is not always meant to be seen. Sometimes it's meant to be felt.
Tori Christensen, aka Urban Gardens, creates her art with the intent to be felt, inspired by her brother, who is blind, so he could "see" what art looked like. 
Christensen creates "tactile fiber art" and joined The Market at Sawyer Yards last month. She returns this Saturday with all new work -- because she almost completely sold out at the March event. The market is from 11 a.m.-5 p.m. Saturday and located at 1502 Sawyer St. 
Christensen's story is fascinating, so I'll let her tell you all about it.
Art Valet: Explain your tactile fiber art.
Christensen: "Urban Gardens is art that can be seen and felt. I combine wool, yarn and fabric by needle felting, punch needling, latch hooking, crocheting, weaving, and basically whatever else I can make work, to make a 'garden' that can be hung on the wall."
AV: Do you have a background in textiles?
TC: "I took sewing classes throughout my undergrad and grew to really love sewing and textiles. I never worked in the field but still love to sew in my spare time, and of course, love to use textiles in my artwork."
AV: What's the story behind creating art for your brother?
TC: "I've always been interested in art and arts integration. Paul was diagnosed with brain cancer at the age of 7 when I was 11. A Child Life Specialist would come help my brother understand his new surroundings, in a language that he could understand – play. Child Life Specialists, to me, at the time, were like the occupational therapist for your creativity (now I realize, though, they are much more than that). They taught us how to interact with our brother and how to play in a way he could manage, as a tired, sick, bedridden, newly blind little boy.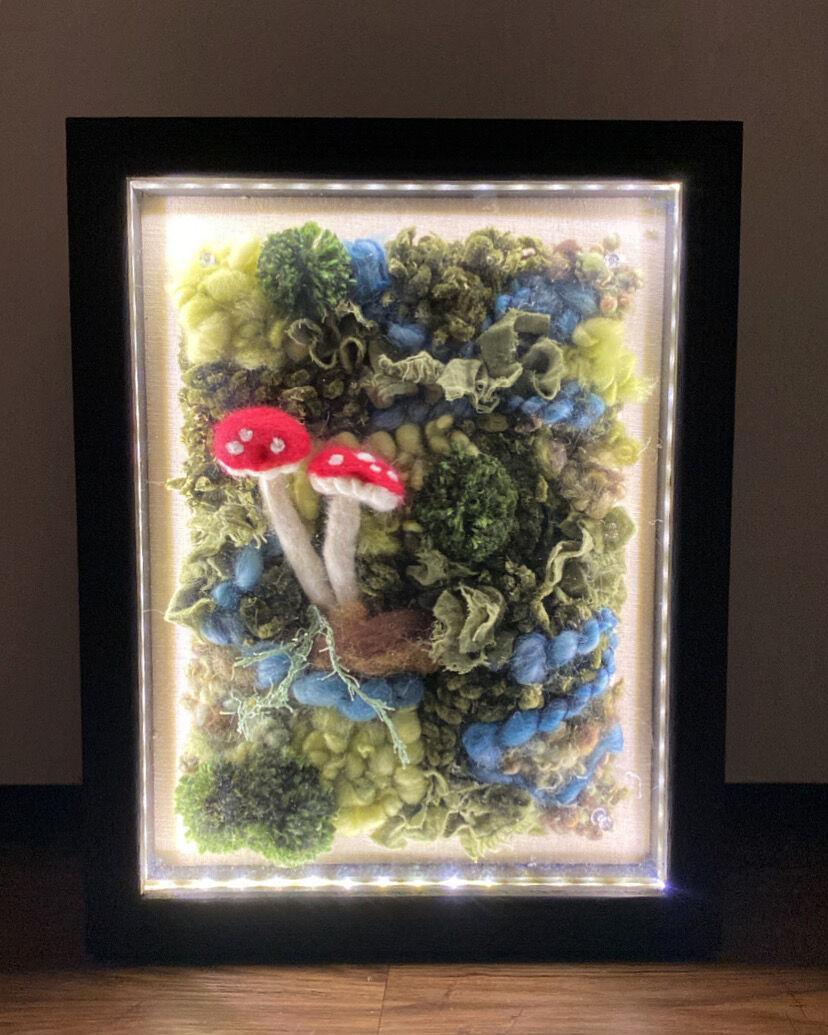 "I always loved art growing up and it was a big part of what Paul and I did together," Christensen continued." At the time, he was paralyzed on one side of his body and he was too weak to hold a pencil so art together was kind of out the window. That's when I started scheming and dreaming of ways to do art with my little brother again. I learned braille and started tutoring Paul and eventually some of his friends he made through support groups."
In high school, Christensen was awarded an art scholarship and decided to pursue that instead of the Child Life Specialist professional she always thought she'd become. Her first art project was of course inspired by her brother.
"I assigned a music note to every color and painted pictures in different 'keys,' " Christensen said. "When Paul came out to see it, however, I realized he couldn't experience it the way I wanted. It was based around him but I didn't provide a recording of the music the paintings were meant to represent. Conceptually it worked, but practically it didn't."
Christensen took a break from school to do charity work and returned and changed her major to social services.
While volunteering in her local hospital's pediatric unit with Child Life Specialists, Christensen had her "aha" moment.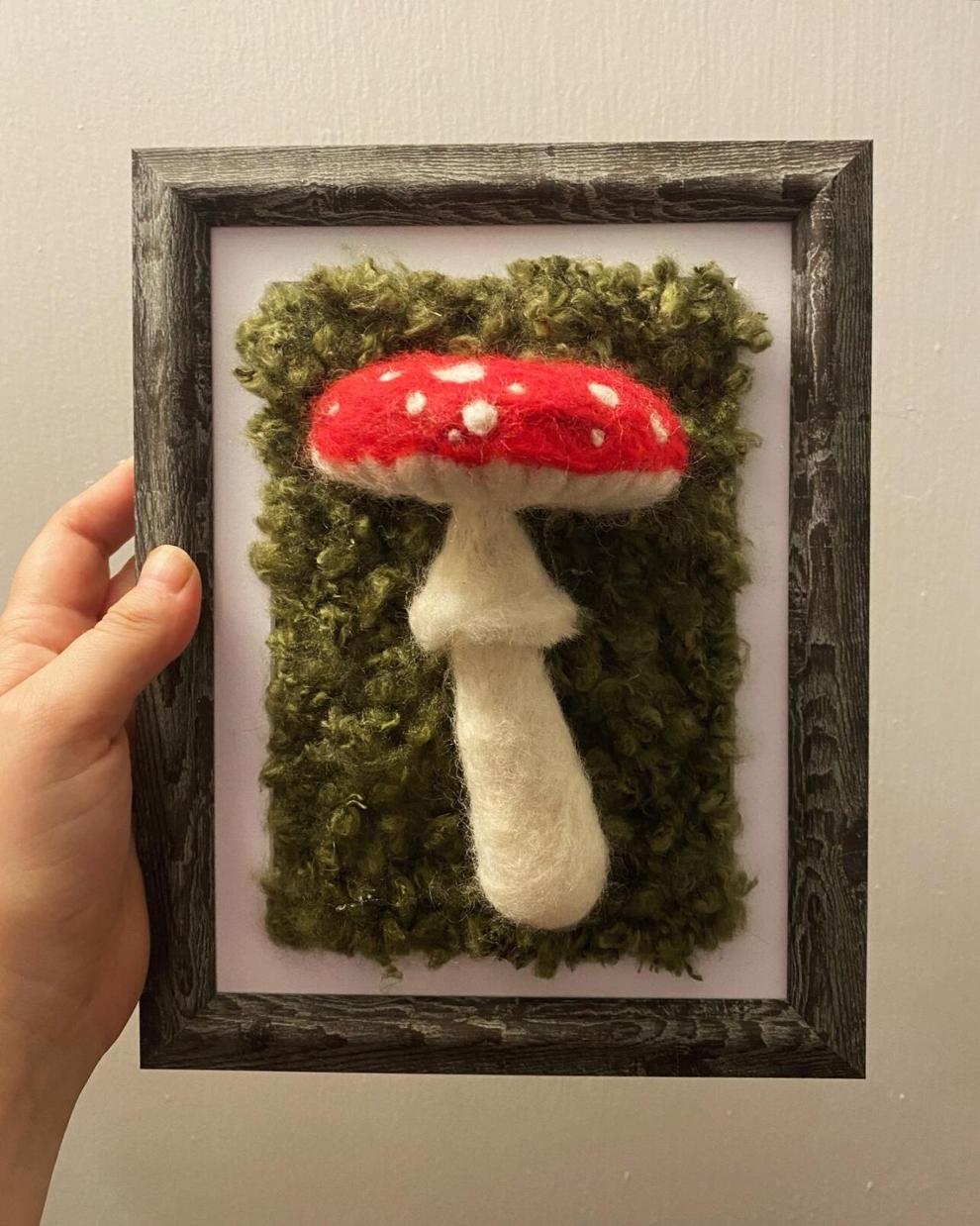 "Art was my go-to," Christensen said. "The kids loved it! Eventually, I found myself directing an afterschool program in Houston for children who were transitioning out of homelessness. There, I implemented an arts integration program and partnered with Young Audiences of Houston to provide art lessons to the children. As is Young Audiences of Houston's mission, these lessons taught core subjects with art as the teaching tool. It was so cool! Then it all sort of came together."
AV: How did the "aha" moment happen?  
TC: "I got a job as a braille transcriber at Pearson Learning's braille division. (All those years of tutoring paid off, haha). After a time, I was moved into the tactile graphic art department for braille services. Here I design test material in a way that can be felt and understood. I had more free time and was sewing more, but my drive to include the visually impaired in my art reach was doubled down because of my job. I finally took the plunge and combined my love for Paul, my love of fabric and textiles, and my love of art, and threw it all together. What came out was Urban Gardens."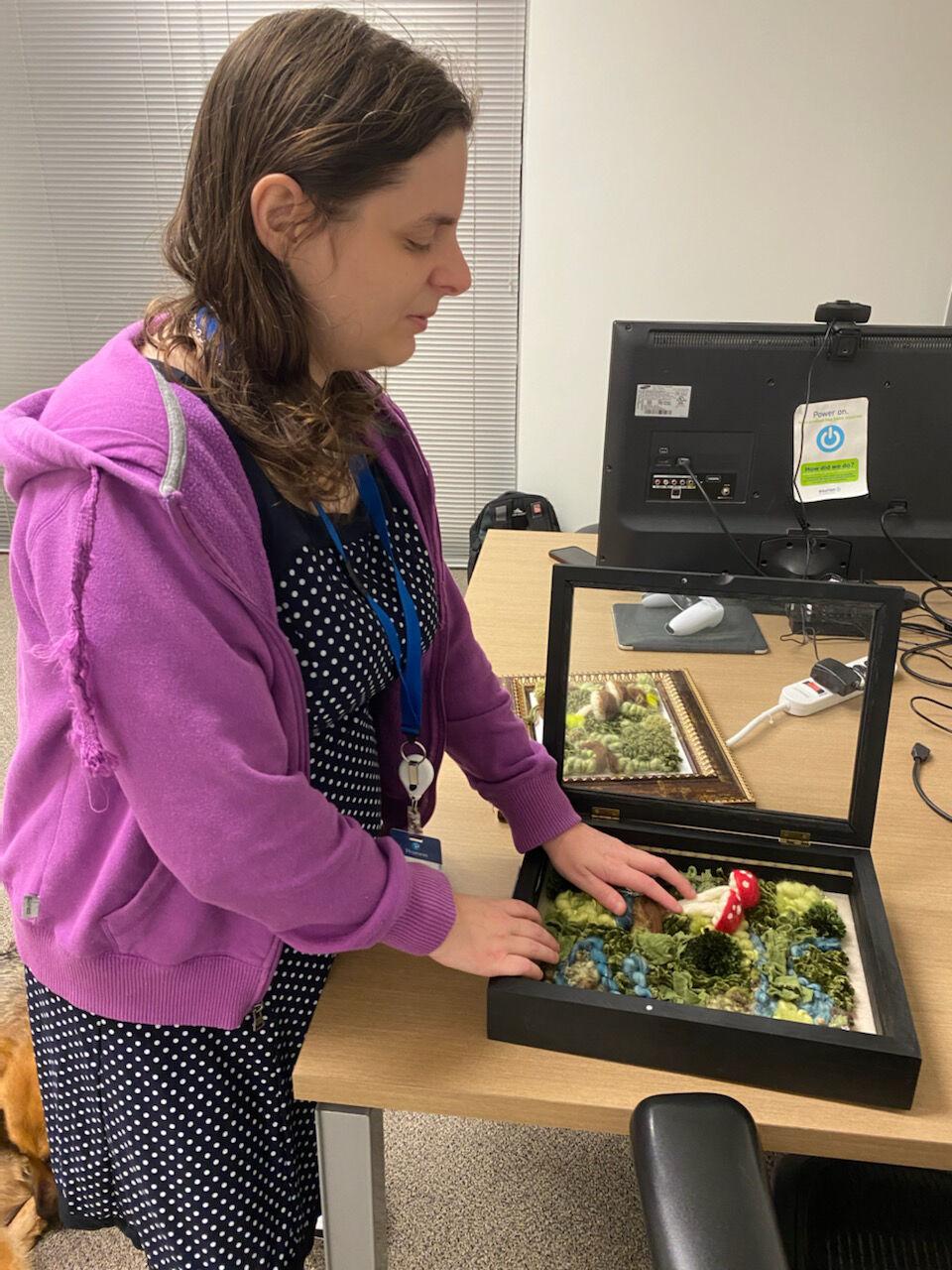 AV: What's next for you with your art?
TC: "Long-term, I would love to own an art gallery one day. One where all the art can be touched. One where blind artists can show their work and blind patrons can enjoy the work."
Visit Christensen's website, https://torichristensen.com, for more information.
Cohen is an artist and founder of the First Saturday Arts Market and the Market at Sawyer Yards. Find him at ArtValet.com for additional highlights and artist's stories.
To get stories like this delivered to your email inbox, sign up here for The Leader Daily Newsletter.