Fourteen Houston artists will feature their work in a group exhibit titled "Meet Houston's Artists" from 6-8:30 p.m. Saturday, Feb. 13 at Sabine Street Studios, 1907 Sabine St. The exhibit will remain on view through April 24.
The artists were all part of a docuseries filmed during the pandemic and broadcast live in the latter part of 2020.
The docuseries was narrated, directed and produced by artist MoNique LeRoux. She interviewed the 13 (LeRoux is the 14th) multi-level career artists who continued to create their art in the turmoil that was 2020.
In each episode, the artists express what they went through, how they coped and adjusted to a very changed world. There are tours of art spaces and studios and live painting.
Without being prompted, during the interviews, each artist was asked, "What do you think the world needs more of in this time?" The overall response and immediate consensus across the artists, who had never before met one another, was, "Empathy."
Without having the opportunity to meet in person, I gathered just by LeRoux's former careers and drive to produce the docuseries, she is a person that has drive and a lot of energy. This shows in the videos, which are on YouTube.
LeRoux is a Texas native with French Creole heritage born in the small town of Lufkin. LeRoux is also a military veteran, former police officer and former firefighter. The latter is the career in which her fascination with fire and chemistry grew that gave birth to the unique combination of mixed media, abstract expression and the use of fire.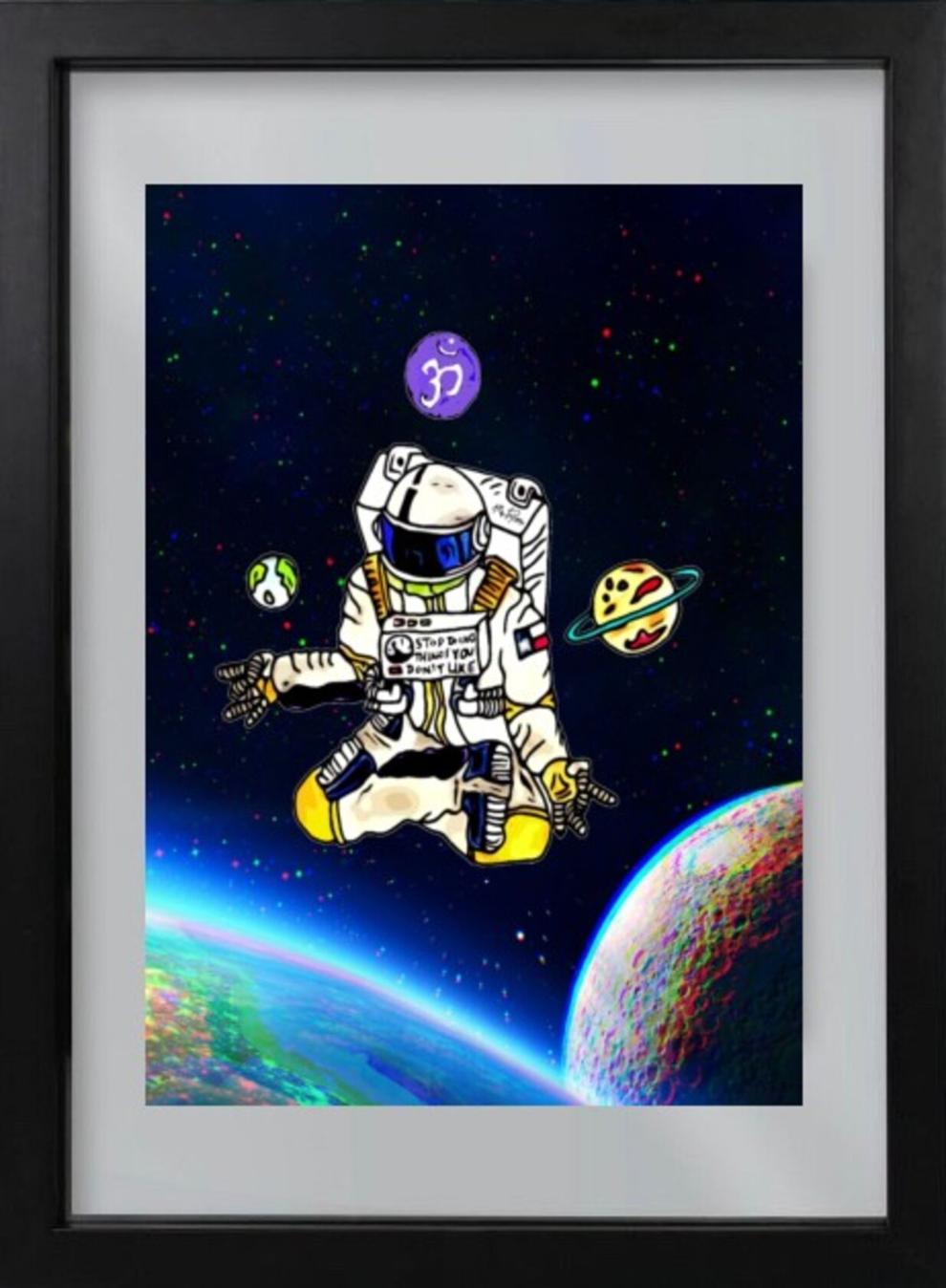 After many years of searching for fulfillment within self and life, LeRoux found herself at a crossroads -- to continue the pursuit of a life of predictability or pursue her life's dream, to be an artist. In 2016, LeRoux boxed up her last uniform and moved to Houston to pursue her passion. Her art career was born and MoNique LeRoux Art was established. LeRoux has directed, written, produced, edited and starred in her art films as well as this most recent art film project, the Meet Houston's Artists Docuseries. 
LeRoux is a resident artist at Art Machine Gallery in Houston, located at Sawyer Yards in the Silos.
In addition to LeRoux, the artists included in the docuseries and Saturday's reception include Miri Teresa, Thaddaeus Arvie, Elena Sandovici, Lauren Luna, Rodney D. Butler, Hugo Perez, Amy Cummins, Flux the Artist, Lex Simone, Brandi Untz, Gene Barron, Amy Malkan and Teresa L. Staley.
I know many of these talented artists and am certain this will be a not-to-miss event.
For more information, visit https://www.lerouxart.com/meethoustonsartists.
Cohen is an artist and founder of the First Saturday Arts Market and the Market at Sawyer Yards. Find him at ArtValet.com for additional highlights and artist's stories.