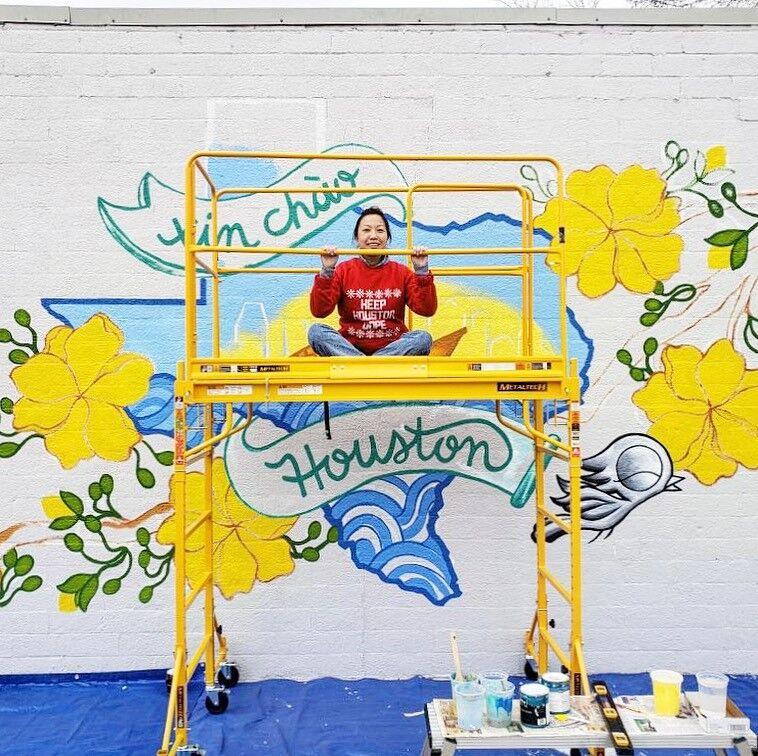 Houston BCycle, the nonprofit bike share program, is hosting an art show. The Unicorn Bike Show will take place this Saturday, Oct. 10 from noon-5 p.m. and coincides with The Market at Sawyer Yards and Second Saturday Open Studios at Sawyer Yards.
Find the exhibit under the train shed on Art Alley, 1502 Sawyer St.
Houston BCycle invited 10 Houston artists with existing murals to paint 10 new BCycle bikes inspired by their art. The hand-painted bikes can be viewed against a backdrop of large-scale photography of the public art that inspired their designs.
This project was funded by the Houston Arts Alliance in coordination with the City of Houston and features artists Alex Arzu, Daniel Anguilu, Fajar Hassan, Jasmine Zelaya, Jessica Guerra, Jessica Rice, Macy Ulbricht, Reginald C. Adams, Royal Sumikat, Skeez181 and Caroline Truong.
Truong is a Vietnamese American, born and raised in Houston. Her parents met in America after fleeing Vietnam when the war ended. Truong graduated from University of Houston with a bachelor's degree in art education, and after teaching a few years went back to UH and got a master's in human resources development.
Truong's BCycle bike is based on a mural she painted in Midtown that includes yellow apricot flowers and red stripes from the southern Vietnamese flag that all make for a colorful bicycle.
"The mural celebrates the Vietnamese community in Houston, which is the third-largest in the United States," Truong said. "Thien An Sandwiches is a well-established Vietnamese family-owned business, which is why I approached them for the mural location."
Truong's mural was funded by a micro-grant funded by Midtown Houston, the Mayor's Office of Cultural Affairs and the Houston Arts Alliance.
"I had the idea for this mural before the grant opportunity popped up," Truong said. "When I saw the grant open, I thought it was a perfect way to get funding for the project.
"The mural represents both traditional aspects of Vietnamese culture, and the first generation Vietnamese American identity," she added. "I included symbols of cultural importance like the yellow apricots, which are the traditional Vietnamese new year flowers. The refugee boat with the word 'Dream' on it symbolizes the arrival of Vietnamese immigrants to Houston and their dreams of coming to America to live in a free country. Many refugees risk their lives by literally hopping on a boat to float in the middle of the ocean hoping to be rescued by another country's boat. Many did not make it.
"This mural commemorates the sacrifice of those who courageously tried, and those who survived," Truong continued. "I painted the yellow southern Vietnam flag with three red stripes over the Houston skyline. This is the flag that is recognized by Vietnamese people in America. You will never see the red flag with the single yellow star, which is the current flag of Vietnam, here in Texas. I painted 'Dream Bird' in the mural to represent the dreams of today's first-, second-, third-generation Asian Americans, who may see the American dream in a different way than their immigrant parents or ancestors."
Dream Bird is one of Truong's creations that she incorporates into many of her paintings as a symbol of inspiration for mindfulness, self-care and confidence.
"I was approached by BCycle and referred to them by Cynthia Alvarado from Midtown because she knew I had a public mural in the works through the grant, and wanted to encourage BCycle to give opportunities to women of color," Truong said. "I got super lucky.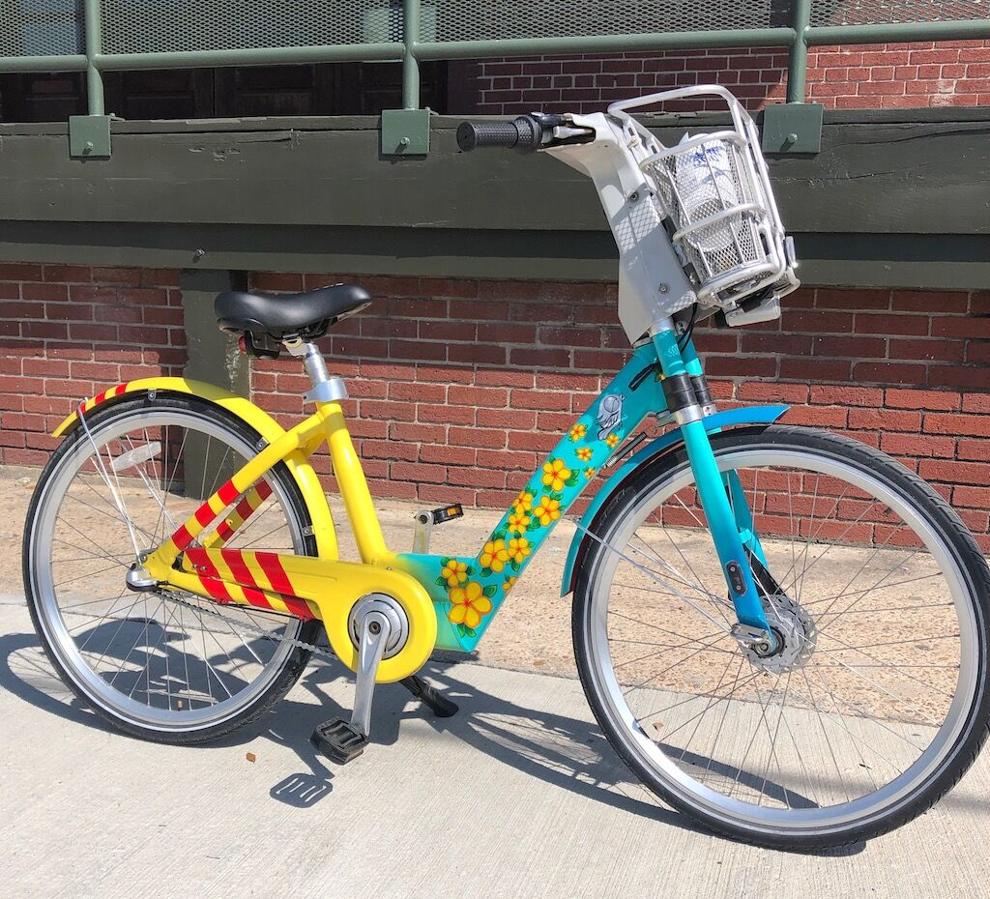 "Showing up and putting myself out there as an Asian American artist is important to me because I feel we are underrepresented, especially for having such a large population of Asians in Houston," she added.
Visit Truong's website at carolinetruongart.com.
More information about Houston BCycle is at houstonbcycle.com. Details on the art show can be found at sawyeryards.com/do/unicorn-bike-show.
Cohen is an artist and founder of the First Saturday Arts Market and the Market at Sawyer Yards. Find him at ArtValet.com for additional highlights and artist's stories.