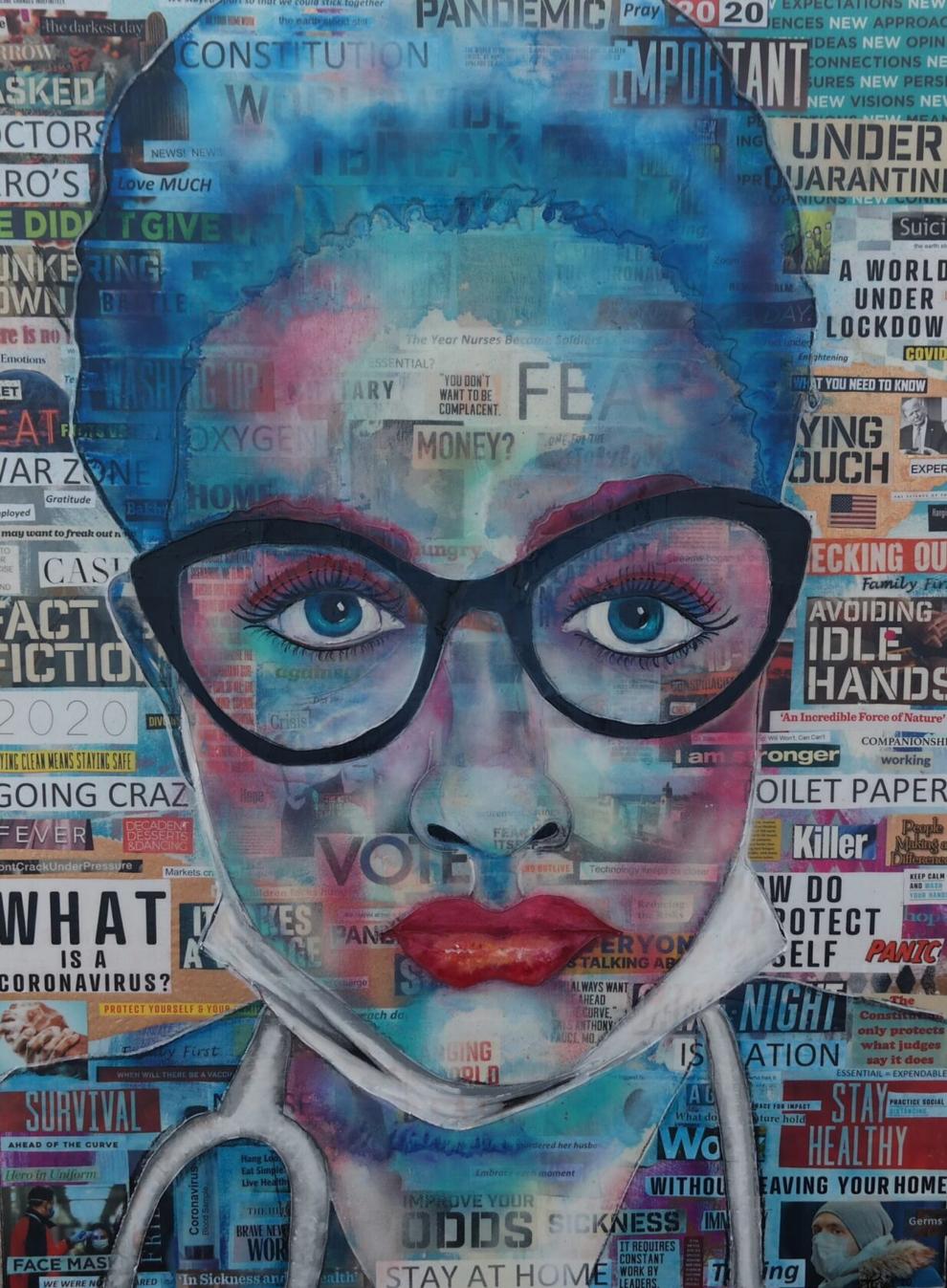 Blessings and a heartfelt Happy Thanksgiving to you my friends and readers of this column. Thank you for reading, sharing and sending me great information. I truly am thankful to you and The Leader.
Last month I introduced you to Artists Sunday. Held Nov. 29, the Sunday after Thanksgiving, it is dedicated to encouraging consumers to shop with artists and give something special, unique and hand-crafted this holiday season. An amazingly well-done website, artistssunday.com has a complete and searchable listing of all artists and events nationwide.
There are dozens of Houston-area artists participating in this nationwide effort, including Toria Hill, a Willis resident who also works out of her Sawyer Yards Winter Street Studio #A 4.5, 2101 Winter St. She'll be there from noon-5 p.m. Sunday. The entire creative "campus" that houses the most artists in Houston will take part. Details are available at SawyerYards.com.
Hill has been creating a series of paintings she calls the "Hero Series" that focuses on our first responders. The series started when Hill painted her daughter-in-law, a nurse, who suddenly found herself in unfamiliar territory at the beginning of the pandemic.
The paintings, often up to 3-4 feet, depict a colorful semi-transparent portrait of the person over a collage of clipped headlines that express the subject's feelings. Hill said she asks her subjects to clip out the headlines or send her the text. The combination makes for a powerful image.
"My idea was to capture the duality of her situation," Hill said of her first Heroes painting. "On the one hand loving her job and wanting to help her MANY patients through this scary and isolating situation, but on the other hand not having the equipment needed to protect herself or her small family. She talked to me of the struggles of not having N95 masks and being issued one gown per day.  She talked about the stress and the worry. I painted this painting at the very start of the epidemic. Her face tells it all.
"It's not about being heroes, but how hard it is to be a hero this year," she added about people in situations like her daughter-in-law.
Hill has been inundated with commissions.
"This series is showing how hard it is to be on the frontlines right now, not just that they are heroes," Hill said. "I am currently working on a police officer, a teacher, a childcare provider, a grocery worker and I still need a paramedic and firefighter."
Hill will also be in attendance at the First Saturday Arts Market on Dec. 5. Find her at https://www.toriahill.art.
Cohen is an artist and founder of the First Saturday Arts Market and the Market at Sawyer Yards. Find him at ArtValet.com for additional highlights and artist's stories.