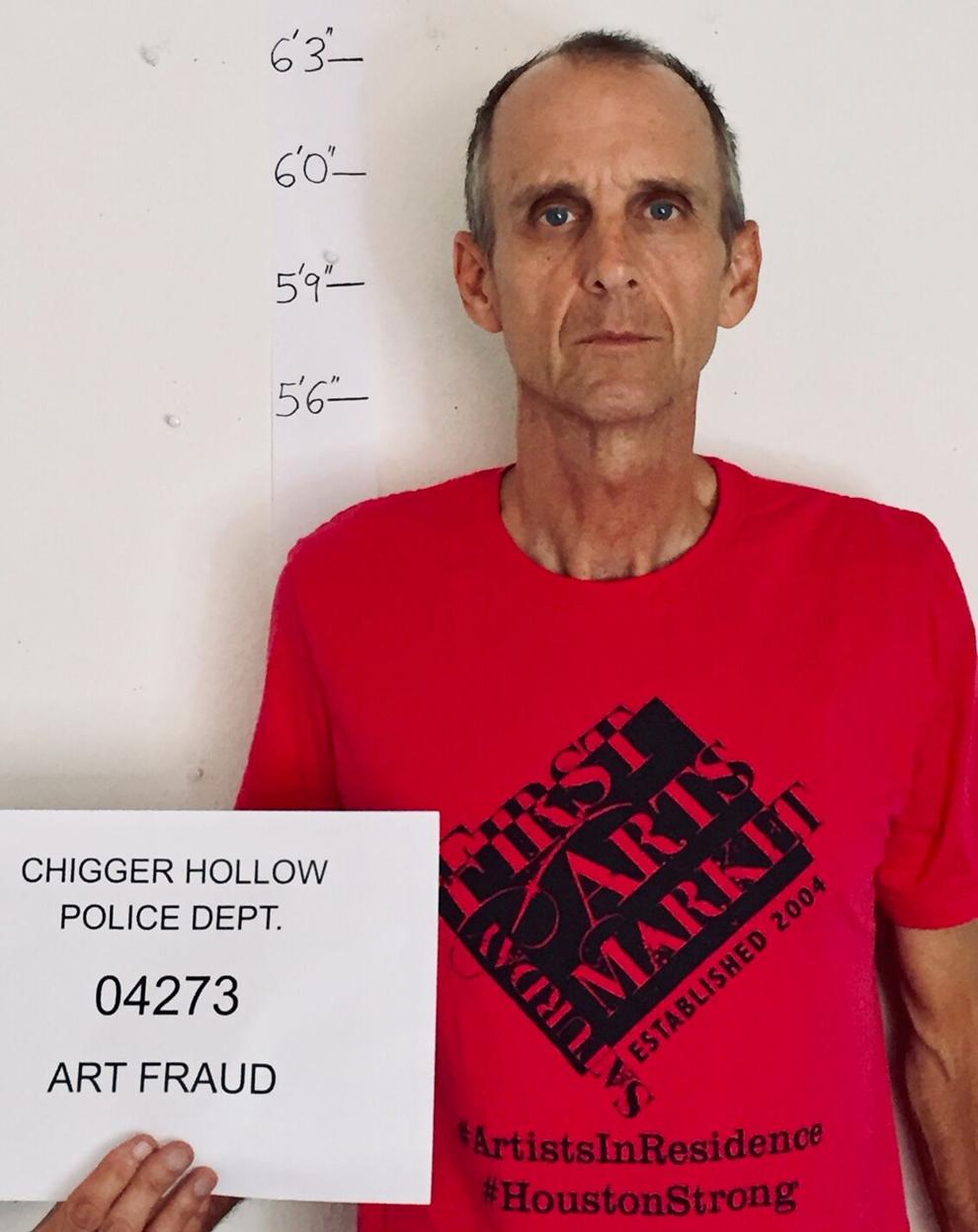 Jan. 2, 2021, is here, and so is the initial First Saturday Arts Market of the new year. It's the 17th year the market has been open for business. It runs from 11 a.m.-6 p.m. this Saturday at the usual space at 540 W. 19th St.
With Kiki Neumann as the highlight of last week's column, the final Art Valet column of 2020, it seems only fitting I introduce you to artist Craig Butterworth in my first column of 2021. Like Neumann, Butterworth incorporates many "found" objects into his art, constantly tries new things and appears to have an unflappable positive attitude.
Butterworth ventured out into the art world in October 2019 after retiring from teaching. He grew up in West Houston, New Orleans and Denver, taught art at Elsik High School for 21 years and is a mostly self-taught artist. He calls his art business, Art by Butter.
"My artwork is about nourishing your inner child (and mine at the same time)," Butterworth said. "I am an abstract painter, mixed media artist, using uncommon items to create art for the masses. I am also a local poet, known especially for his bios. In fact, I am the only poet who wrote a bio that the emcee of the Houston Poetry Fest, Gary Rosin, refused to read. Here it is:
"Kanye West once called Craig Butterworth the 'greatest living poet.' Craig is president and CEO of Biscuits and Bones, an online dating service for dogs. He is currently taking a hiatus from that important work in order to collaborate on a new book of philosophic musings with former Texas governor Rick Perry, entitled Coyote Stories. His poetry has been published in Muscle and Fitness, Modern Bride, and Survivalist magazines."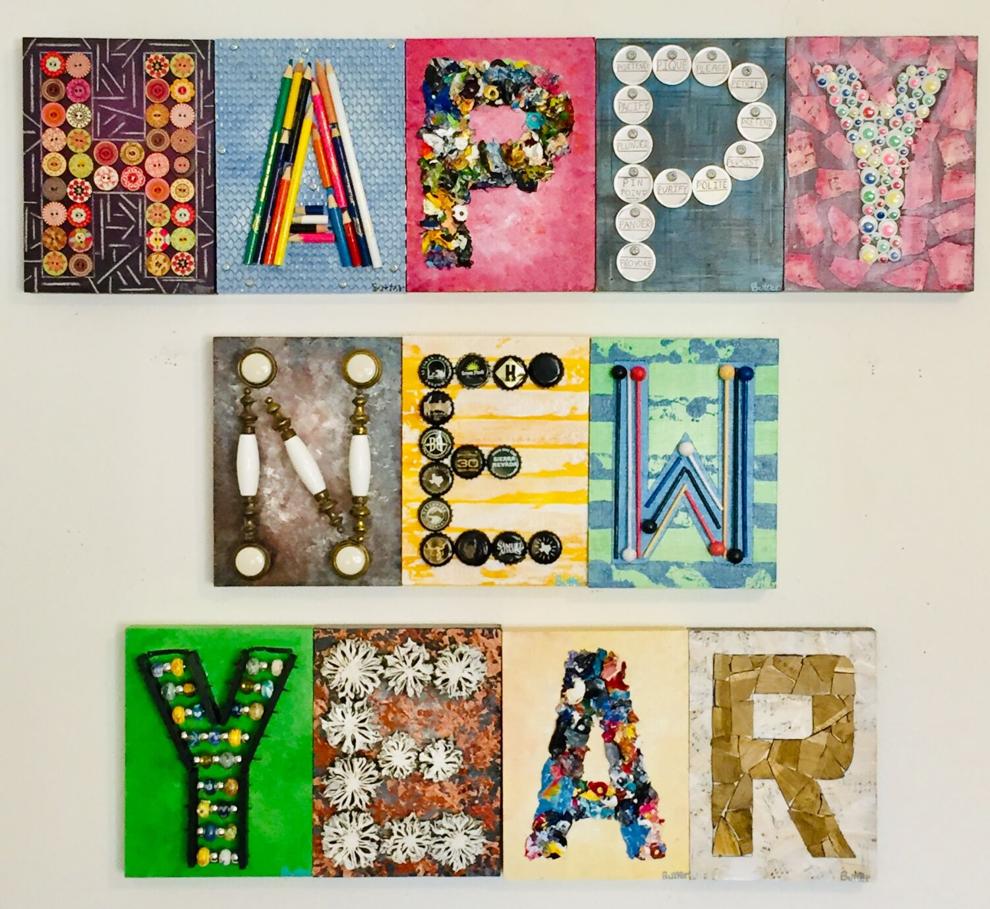 Did I fail to mention Butterworth is a humorous man, too? Anyone that can empty a junk drawer and create new art from the contents has got to have a funny bone in them. Most of the junk drawer contents find their way onto letters of the alphabet. Butterworth spells out each letter using all of one material such as an "A" made out of pencils, or an "R" made out of bottle caps on hard canvases. He does custom orders, too, of names and phrases.
Other materials Butterworth incorporates into his art are tennis rackets, bowling pins and he even had toilet seats represented in a series focused on the changing seasons. Autumn (that's one of the four seasons other parts of the world experience) featured Koi fish swimming around under the lid.
My favorite works of art by Butterworth are the colorful nature landscapes he creates from his own photographs on his travels. I know he misses traveling, so perhaps 2021 will have more opportunities than last year.
In addition to finding Butterworth at First Saturday Arts Market, follow him online at http://artbybutter.com.
Cohen is an artist and founder of the First Saturday Arts Market and the Market at Sawyer Yards. Find him at ArtValet.com for additional highlights and artist's stories.