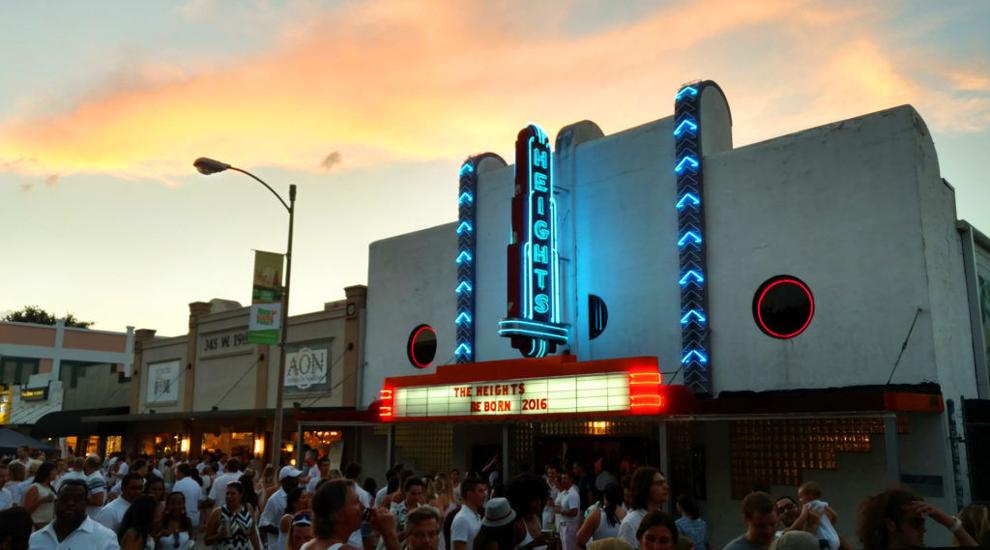 The end of December brought more than just holiday cheer.
The Save Our Stages Act, which is geared toward benefitting the live music industry, passed as part of the COVID-19 Relief Bill. The act will offer financial assistance to live music venues across the country and to local venues like the Heights Theater, 339 W. 19th St., and White Oak Music Hall (WOMH), 2915 N. Main St.
The Save Our Stages Act was supported by the National Independent Venue Association (NIVA), which began lobbying for the legislation in August of last year, and was headed up by U.S. Senators John Cornyn of Texas and Amy Klobuchar of Minnesota.
"Like many, we lost a significant amount of revenue last year and don't expect we'll be back full force for quite a while," said Mike Mauer of WOMH. "This is obviously incredibly taxing on our business, so this bill is by all accounts a lifeline for venues across the country. This will allow White Oak, our staff and the industry in general to get back to 'normal' much faster."
Since November, local musicians and music venues also had an opportunity for financial relief through the Mayor's Office of Cultural Affairs (MOCA). In a collaboration with the Houston Arts Alliance and Mid-America Arts Alliance, it distributed $5 million in federal CARES Act funds to 691 recipients in the music and arts industries.
"Those grants served as a bridge to the more permanent relief from the federal Save Our Stages grants," said Edwin Cabaniss, owner of the Heights Theater. "We estimate that we have permanently lost over 40 percent of all live music venues in Texas. Without these grant programs, the numbers would likely be upwards of 80 percent closed forever."
The Heights Theater has two concerts scheduled for this month, The Robert Cray band on Jan. 20 and John Moreland on Jan. 22.
Mauer said WOMH doesn't expect a full concert schedule until late this year at the earliest. He said there will be a gradual revamping of concerts when it's safe again for the restrictions to loosen.
The venue will continue its outdoor GRID concert series when the weather is warmer. The series puts concert goers in their own sectioned-off pod to allow for social distancing.
"The reality is that we had virtually no shows for the majority of last year, so it's been really challenging," Mauer said. "It's hard to say what, specifically, would have happened without (the Save Our Stages Act), so we're just thrilled it passed and we don't have to face that reality."